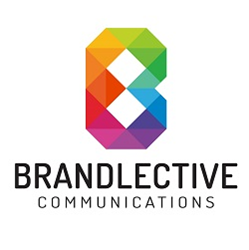 (PRWEB) June 06, 2016
Intellectual property (IP) refers to any creations of an individual's mind, covering inventions, literary and artistic works, designs, symbols, names and images used in commerce. It gives the creator sole ownership of the concept, in a similar way to owning a physical item of property, like a house or car. Owners of patented or copyrighted intellectual property can use their intangible creations to gain profits in business.
About Brandlective®: http://www.brandlective.com/
People have ideas all the time – and in business, new ideas often lead to new products and services. Indeed, Brandlective® believes that innovation adds value to the economy by encouraging people to buy or invest in new research and developments. A large percentage of new innovative ideas come from entrepreneurs who go on to start up new businesses. The firm argues that this is significant because it also inspires competitors to invent new products and services in order to claw back a slice of market share.
What are the benefits for protecting intellectual property for entrepreneurs?
Clearly it's vital for anyone to protect their creative ideas, regardless of whether they're being utilised for business purposes at present or not. This is because it protects their ideas from being directly copied and exploited by other people or businesses. As an online marketing agency, Brandlective® maintains that understanding intellectual property law is fundamental for entrepreneurs because it helps businesses maintain their long-term competitive edge. Registered intellectual property ensures that business owners and entrepreneurs get all the financial rewards from their creations, and continuous revenue is what keeps any business afloat. As well as persuading financial institutions to invest in their business - enabling more money to be raised for development – registered intellectual property also gives consumers confidence that products will meet the expected standards and quality.
Brandlective® have outlined the different ways entrepreneurs can protect their ideas:
Patent – Used for inventions, a patent protects the innovation by preventing other businesses from making, using, importing or selling similar products.
Design - Protects the physical appearance of a product including lines, shapes, contours, textures, colours and materials. This helps to protect creative and attractive designs from being copied and appearing as cheap fakes on the high street.
Trademark – A trademark is a sign that can distinguish goods and services from those of competitors. A sign can include a combination of words, logos and pictures. Entrepreneurs register trademarks to protect the competitive integrity and advantages of their brands.
Copyright - Copyright relates to the expression of an idea - not the idea itself. Anyone can write a story based on the idea of a superhero, but they cannot copy names, chunks of text or illustrations on the same subject. Unlike the other intellectual property types, copyright is an unregistered right- and it applies as soon as something is created, without registration process or fee.
Brandlective® suggest that all entrepreneurs should register various patents, trademarks and designs in order to protect them from being copied, as the competitive advantage of this helps to take some of the risk out of enterprise.
Based in London, Brandlective® Communications specialises in website development, managing social media and creating intriguing ad copy for online marketing campaigns. Working with a range of industries, the agency are committed to helping small businesses achieve great results with their online marketing activities, and are hopeful that in the coming months more businesses will start to harness the power of social media and use it to increase their online presence.
###
http://businesscasestudies.co.uk/intellectual-property-office/intellectual-property-rights-and-entrepreneurship/introduction.html