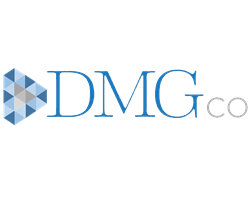 DMG Co are confident that their direct and interactive marketing strategies will guarantee results in any industry sector
(PRWEB) June 06, 2016
Leadership is the underlining factor that makes everything else tick over smoothly, and without leadership, DMG Co states that all other business resources would be rendered ineffective. Partly thanks to their effective leadership strategies, DMG Co are confident that their direct and interactive marketing strategies will guarantee results in any industry sector. The firm is so confident in their ability to get results that they offer their marketing services on a 'no win no fee' basis, assuring their clients of no financial risk, and guaranteed ROI.
About DMG Co: http://www.dmgco.com/about-us.html
Last week, DMG Co traveled from their office in Providence in order to attend an exclusive business conference in New York on the subject of leadership. The meeting took place over the weekend of May 29th, and was an ideal opportunity to network with other business owners and industry professionals. The meeting was held at The Crowne Plaza, downtown in White Plains, and topics covered included training, interviewing, business trips and atmosphere.
The customer acquisitions specialists were excited to have the opportunity to connect with like-minded business owners at the event as they believe it is vital to make lasting connections with industry professionals. The firm understands how these professional relationships can help a business succeed and outlines the importance of taking time to network at these important events.
The After Party at the Brazen Fox topped the evening off, and was judged to be an overwhelming success by everyone in attendance.
DMG Co is an outsourced sales and marketing firm based in Providence. The firm specializes in a unique form of direct marketing which allows them to work on behalf of their clients' brands to create personalized marketing campaigns, which accurately represent their clients' products to consumers. At DMG Co they aim to deliver a high-quality customer experience for each consumer, which leads to high-quality results and an increased return on investment for each of their clients' brands.
The firm offers support and guidance to their workforce, and conveys the relevant skills in sales, marketing, campaign management, entrepreneurship, business administration, social media networking and giving presentations. "We have made it our priority to prepare individuals to run their own successful business by providing them with the relevant leadership skills and hands-on experience at the same time. We want them to feel a sense of achievement," explains a DMG Co spokesperson.