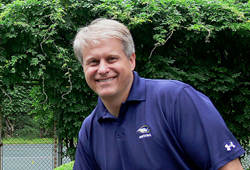 Fairfield, CT (PRWEB) June 06, 2016
The New York Chapter of the Association for Corporate Growth, ACG New York, announced the finalists that will compete in fourteen categories for the industry's coveted Champions Awards that recognize excellence within the Private Equity community.
"The ACG Champion Awards recognizes the best -of-the-best middle-market annual Private Equity deals and firms in America's most competitive market," said Heidi Deiner, President of ACG New York. According to the ACG Panel of Judges one of the things that makes the ACG awards particularly unique is that competitors represent a diverse range of disciplines including Investment Banking, Law and Accounting firms, Senior Lenders, and Service Providers, among others. The event co-sponsor is The M&A Advisor, a leading publisher of Private Equity intel.
Fairfield-based Performance Improvement Partners is a finalist in the Best Firm category. "We are delighted to have again been named a finalist in this distinguished competition which is like the Academy Awards of our industry," said PIP President and Founder, John Bisack III.
Winners will be announced on Thursday, June 16th at the Metropolitan Club in New York City. For a detailed list of award categories and finalists visit http://bit.ly/1XVfTpZ.
ACG donates all the annual event proceeds to ACG Cares a 501 (c) 3 charity (http://www.acgcares.org) that assists undergraduate and graduate students find their first careers in business. http://www.acgcares.org.
ACG® New York (http://www.acgnyc.org) is the premier association in New York for middle market dealmaking professionals: private capital providers (both equity and debt), M&A advisors, corporate executives, accountants, attorneys and other related service providers. The New York affiliate of the Association for Corporate Growth, ACG New York hosts more than 70 events a year in New York City, Westchester and Long Island attended annually by over 8,000 professionals.
M&A Advisor (http://www.maadvisor.com) has been presenting, recognizing the achievement of and facilitating connections between the world's leading mergers and acquisitions, financing and turnaround professionals since 1998.
Performance Improvement Partners (http://www.pip-llc.com), founded in 2003, is America's leading technology solutions company exclusively serving the Private Equity industry. PIP is headquartered in Fairfield, CT with offices in Stamford, CT and San Francisco, CA and lists over 150 highly-respected Private Equity firms as clients. PIP has completed over 2,000 Portfolio Company engagements across numerous B2B and B2C categories.