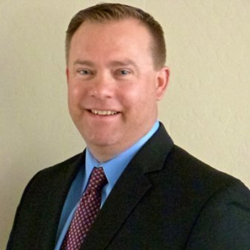 With 22 years of experience in the industry, BenefitVision delivers a tremendous value proposition to the marketplace with a tele-enrollment process backed by a web-based enrollment platform.
Long Grove, IL (PRWEB) June 07, 2016
Matt Sledge is bringing his 21 years of experience in sales, marketing, financial analysis and management in the insurance industry to BenefitVision, a nationwide leader in benefit enrollment and communication. Mr. Sledge spent 16 years with two of the largest insurance carriers and 5 years as a broker/agency owner. During that time, his talents have been showcased at many national speaking engagements within the industry.
Mr. Sledge explained, "Employees can become overwhelmed during open enrollment due to the complexity of benefit plan designs, the ACA, self-service navigation and truly understanding the economics of their elections. BenefitVision takes a unique and proactive approach to ensure all employees are making informed decisions that will secure their family's physical & financial health in the future. I am proud to join the innovative and exemplary team at BenefitVision."
"Mr. Sledge brings a wealth of knowledge in leading edge technologies and effective employer/employee communications to BenefitVision. We are excited to have Matt develop business in the Southwest region of US, including Nevada, Arizona and Southern California," said BenefitVision Senior Vice President of Sales David Schneeweis.
Mr. Sledge earned a Bachelor of Arts Degree in Political Science from the University of Arizona. He resides in Chandler AZ with his wife, Stacy and their 3 children.
BenefitVision is headquartered in Long Grove, IL serving large employers throughout the United States with a diverse range of communication, enrollment and administration options. The company has an Enrollment Office in Los Angeles, CA and a Tele-Enrollment Center in Harrisburg, PA. For more information, please contact Virginia Eanes, VP of Marketing at (800) 810.2200 ext. 1115 or visit us at http://www.benefitvision.com.