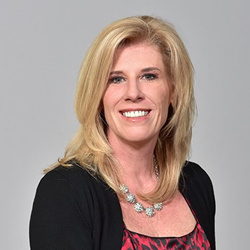 I'm eager to work with a team that has secured an industry-wide reputation for innovation and client satisfaction
Washington, D.C. (PRWEB) June 07, 2016
Planet Depos LLC, an international court reporting, interpretation, and trial services firm, is pleased to announce that Alison Barberi has joined the company as Account Executive based in Washington, D.C. Ms. Barberi is responsible for demonstrating the breadth of services and technology solutions available to litigation teams from the inception of a case through trial.
"Alison's ability to build trusted relationships is a perfect fit for the client-focused culture that runs deep within Planet Depos," said Jennifer Parratt, Director of Sales. "We're very pleased that we could find someone with Alison's history of performance for this role."
Ms. Barberi began her career more than 11 years ago when she established a legal recruiting business. In 2007, she was hired by Findlaw as a client development consultant based in the Washington, D.C.-metro area, where she worked exclusively with law firms to develop long-term internet strategies to build and enhance their online presence.
"I enjoy creating strong relationships to ensure my clients are receiving the best service and return on their investment," commented Barberi. "I'm eager to work with a team that has secured an industry-wide reputation for innovation and client satisfaction."
Bill DiMonte, a Founder of the firm, said of Ms. Barberi's appointment, "Alison shares our values and places the same strong emphasis as we do on the client experience. The knowledge and experience that she brings to Planet Depos significantly reinforces our presence in the D.C.-Metro area."
About Planet Depos
Headquartered in Washington, DC, and with 60 offices around the globe, Planet Depos, LLC, is the only international court reporting agency led by court reporters and world-renowned industry experts. Planet Depos provides court reporting, videography, videoconferencing, interpretation, and trial support services throughout the United States and abroad to international law firms, worldwide corporations, and government entities. The Company has extensive experience reporting complex matters around the globe, including arbitrations, trials and depositions. A forward-thinking company, Planet Depos is conversant with the latest technologies and works closely with clients to implement case-winning tools, including streaming text and video, realtime to iPads, mobile videoconferencing, and digital exhibits.
Learn more about Planet Depos
Follow Planet Depos on Facebook
Follow Planet Depos on LinkedIn
Follow Planet Depos on Twitter
Read our blog