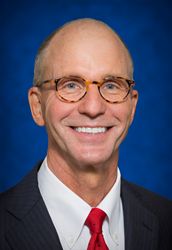 "Both French and Dom bring exceptional product expertise, outstanding service skills and substantial institutional experience to their roles," said Dan Rodowicz, channel manager, Institutional Solutions Group, Yamaha Corporation of America.
BUENA PARK, Calif. (PRWEB) June 06, 2016
Yamaha Corporation of America, Institutional Solutions Group (ISG), welcomes respected music industry veterans H. French Forbes III and Domenic Cicchetti as regional managers for the southeast and northeast regions, respectively.
Yamaha ISG creates and implements specific marketing plans that highlight the benefits of Yamaha keyboard products and services to Educational Institutions. The group is responsible for improving dealer sales skills within this market and builds on the relationships, sales, support and strategies that have dramatically increased the company's academic presence in recent years.
"Both French and Dom bring exceptional product expertise, outstanding service skills and substantial institutional experience to their roles," said Dan Rodowicz, channel manager, Institutional Solutions Group, Yamaha Corporation of America. "They both have deep roots in the markets they serve, as well as the business acumen and fundraising expertise to help bring their institutional clients' vision to fruition."
With more than a quarter of a century of experience in the music product industry, H. French Forbes III brings extensive non-profit expertise to help institutions meet their fundraising goals.
Forbes most recently served as Executive Director – Vice President for the Deep South Cancer Foundation. There, he oversaw the foundation's entire program, comprised of 13 hospitals within a five-state region. Prior to that, he served as a Volunteer in Development at The University of Alabama – Birmingham's Comprehensive Cancer Center. During his work there, he engaged in research, communications and outreach to existing as well as potential donors for the Center. From 2010 to 2013, Forbes was President and CEO of Interim Healthcare in Birmingham, Alabama at Grace Medical Group, Inc., an operation providing both skilled and non-medical services for in-home clients.
From 1989 to 2010, Forbes was General Manager/Vice-President & Co-Owner at Forbes Piano and Organ Company, a family-owned retail establishment and the third-oldest music store in the U.S. There, he directed day-to-day operations, developed sales plans and managed selling staff, managed P&L, resolved customer service disputes, and directed advertising and publicity initiatives. He also set policies and contained costs; managed logistics, shipping, and inventory; and drafted and presented institutional sales plans for universities, governmental projects, churches and schools. Forbes holds a Bachelor's in Liberal Arts and a Masters of Science in Environmental Management, both from Samford University.
Dom Cicchetti's career encompasses music product and electronics marketing and sales, as well arranging and performing.
Cicchetti previously served as District Manager for Steinway & Sons authorized dealers in the northeast region of the United States. Prior to Steinway, Cicchetti was responsible for the Higher Education Market for Panasonic Solutions Company (PSC) in the eastern United States, and was a Business Development Manager for Panasonic Broadcast and Television Systems Company (PBTS).
From 1985 to 2000, Cicchetti served as a Musical Instrument Division Consultant and a Marketing Specialist for Technics Musical Instruments, a subsidiary of Panasonic. While at Technics, Cicchetti served on the instrument design team and helped introduce the Classroom Lab Controller still being used today by manufacturers.
Cicchetti is also an accomplished studio musician, composer and author. He served as keyboardist for numerous recording projects and live performances, including Liza Minnelli, Ray Charles, Frank Sinatra, Sammy Davis Jr., and Diana Ross among others. He has also performed and produced music for TV and film with credits including Robert De Niro's "A Bronx Tale," "Lifestyles of the Rich and Famous," and "Tales from the Darkside." He attended the Berklee College of Music, majoring in composition and jazz performance.
For more information, please visit http://4wrd.it/YAMAHAISG
-END-
About Yamaha
Yamaha Corporation of America (YCA) is one of the largest subsidiaries of Yamaha Corporation, Japan and offers a full line of award-winning musical instruments, sound reinforcement, commercial installation and home entertainment products to the U.S. market. Products include: Yamaha acoustic, digital and hybrid pianos, portable keyboards, guitars, acoustic and electronic drums, band and orchestral instruments, marching percussion products, synthesizers, professional digital and analog audio equipment, Steinberg recording products and NEXO commercial audio products, as well as AV receivers, amplifiers, MusicCast wireless multiroom audio systems, Blu-ray/CD players, earphones, headphones, home-theater-in-a-box systems, sound bars and its exclusive line of Digital Sound Projectors. YCA markets innovative, finely crafted technology and entertainment products and musical instruments targeted to the hobbyist, education, worship, music, professional audio installation and consumer markets.