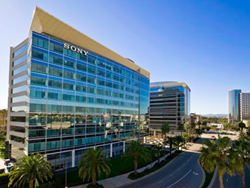 Secured Communications provides an easy to use, cost effective, and absolutely secure global communications solution.
Los Angeles, CA (PRWEB) June 07, 2016
Secured Communications, LLC, the global leader in safeguarding corporate communications, announces its expansion into the former Los Angeles Police Department's Archangel Counterterrorism Operations Center, located in a building it will share with Sony Corporation.
The Archangel Counterterrorism Operations Group, developed by LAPD in partnership with the City and County of Los Angeles, the California State Office of Homeland Security and the U.S. Department of Homeland Security, became the national model for critical infrastructure protection and defense against catastrophic terrorist attacks.
The Center is a custom designed ultra-secure suite which includes isolated man-trap access, electronic cipher lock security, 24/7 video/alarm monitoring, and its own dedicated UPS power and air ventilation system. The secure enclave includes executive offices, a large conference room, operations offices, and a secure network server area and Sensitive Compartmented Information Facility (SCIF) room for sensitive and classified information.
Secured Communications will be using this ultra-secure location as its headquarters and will take full advantage of the SCIF facility to protect its client information. Led and staffed by former FBI professionals and heads of law enforcement, public safety, security and defense, Secured Communications protects enterprise communications with the most advanced encryption solutions for vetted enterprise, corporate, government, defense, public safety, and health care organizations.
According to Lansing Woo, Secured Communications' President, "Constantly evolving technology, corporate trade secrets, proprietary information, and intellectual property face grave risk of cyber hacker compromise, which in 2015 cost an estimated $400 to $500 Billion dollars, and by 2019 will top $2 Trillion. Economic espionage and theft of trade secrets can totally destroy a corporation's vitality. Secured Communications provides an easy to use, cost effective, and absolutely secure global communications solution."
Using SC technology, text messages, phone calls, images, emails, and files are end-to-end encrypted and protected using the Advanced Encryption Standard (AES), the encryption algorithm for securing sensitive and classified information. The technology also enables users to burn any messages sent to anyone, anytime, anywhere on all devices and gives users the ability to completely delete and destroy a message thread after it has been sent to recipients.
About Secured Communications, LLC.
Safeguarding corporate communications from cyber and hacker compromise, Secured Communications is the only provider of secure global multimedia communications exclusively for enterprise, corporate, government entities, defense, health care organizations.
Absolutely Secure, easy to use and cost effective, SC offers global encrypted voice, text, video and file sharing communications. Assured Connectivity and 24/7 Communication Center Service are available for Enterprise and Government clients.
Secured Communications allows only trusted partners to access its technology by a private public partnership in conjunction with the FBI's Infraguard.
For more information about how Secured Communications can safeguard your communications, visit http://www.SecuredCommunications.com.