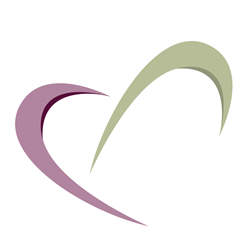 "Gateway's programs and services transform victims of abuse to survivors of abuse by giving them the right tools to change their lives."
Aurora, Colo (PRWEB) June 07, 2016
Today, Gateway Battered Women's Services announced it has changed its name to Gateway Domestic Violence Services. The new name reflects the broader services that Gateway provides to the community. Gateway makes its services available to all victims of intimate partner violence. Gateway opened its doors in 1979, focusing on providing essential services for women who were victims of domestic violence. Domestic violence can affect adults, children and family pets. In the United States 1 in 3 women and 1 in 4 men have been victims of some form of violence, by an intimate partner, in their lifetime. Each year, more than 10 million children witness or are victims of domestic violence. Gateway Domestic Violence Services' mission is to provide the support domestic violence victims and their families need, and to promote social change to prevent the spread of domestic violence. Gateway is expanding services in three key areas to meet the growing needs of the community: support of foreign-language counseling to meet the diverse demographics of victims, expansion of children counseling services and expansion of pet residency, for victim families' pets.
"We are proud of our success in providing services to domestic abuse victims and their families," said Linda James, Executive Director of Gateway Domestic Violence Services. "At Gateway, we support all victims of domestic violence including their children and pets. The needs of the agency have grown and we continue to need corporate and community support so all families experiencing violence have a safe place to reach out to and to get help."
Gateway offers counseling, residential care and court advocacy services for domestic violence victims and their families in Arapahoe County, Colorado. Individual counseling is available for women, men and children who are suffering from the effects of domestic violence. Gateway supports a growing and diverse population of foreign-language-speaking victims, including: African, Asian, French, Spanish, Russian and others. Gateway provides translators and multi-lingual counselors for those victims who require these services. Gateway operates two residential shelter facilities for victims—an emergency shelter and an extended stay shelter. More than 10,000 nights of residency shelter were provided by Gateway in 2015. Gateway's unique "Bailey Project" provides shelter for victim families' pets. This allows residential clients to keep their pets safe and onsite, while they receive counseling and residential care services. Household pets are an important component of a victim family's support structure. Gateway houses a Court Advocacy Program (CAP) at the Aurora Municipal Court, which provides victims of domestic violence with emotional support, information on their legal options and support throughout the court processes.
"Gateway's programs and services transform victims of abuse to survivors of abuse by giving them the right tools to change their lives," said Karl Chen, Board Member, at Gateway Domestic Violence Services. "We are pleased to launch our Corporate Giving Program to raise $500,000 to support the agency's growing needs in order to continue offering services to victims and eliminate domestic violence across our community."
Along with its new name, Gateway redesigned its website and logo to reflect the nurturing environment Gateway offers for victims and their families to heal and become survivors. http://www.gatewayshelter.org