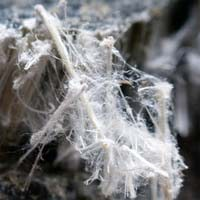 Asbestos might be involved in the causation of both malignancies.
Raleigh, NC (PRWEB) June 18, 2016
Occupational medicine specialists in Italy have published the details of a patient who developed kidney cancer after 7 years of asbestos exposure. Just a year later, the same patient developed malignant mesothelioma, often known as the "asbestos cancer". Surviving Mesothelioma has the details of the case report on its website. Click here to read it now.
Doctors at the Scientific Institute of Pavia diagnosed a 76-year-old asbestos cement worker with renal cell carcinoma, the most common form of kidney cancer, after he complained of pain in his left flank. The man had his kidney removed but died of peritoneal mesothelioma just 14 months later.
"This is the second reported case of association between renal cell carcinoma and peritoneal mesothelioma in the scientific literature," writes author Stefano Candura whose name appears first on the article published in La Medicina Del Lavora. "Asbestos might be involved in the causation of both malignancies."
The World Health Organization estimates that asbestos causes as many as half of all work-related cancer deaths.
"Although mesothelioma is the cancer most closely associated with asbestos, it is important to note that it may not be the only one. This is especially crucial information for people who have worked with asbestos," says Alex Strauss, Managing Editor of Surviving Mesothelioma.
To read the details of the new case study and learn more about the possible connection between asbestos, mesothelioma, and kidney cancer, see Could Asbestos Play a Role in Kidney Cancer as Well as Mesothelioma?, now available on the Surviving Mesothelioma website.
Candura, SM, et al, "Renal cell carcinoma and malignant peritoneal mesothelioma after occupational asbestos exposure: case report", May 26, 2016, La Medicina Del Lavoro, http://www.ncbi.nlm.nih.gov/pubmed/27240221
For nearly ten years, Surviving Mesothelioma has brought readers the most important and ground-breaking news on the causes, diagnosis and treatment of mesothelioma. All Surviving Mesothelioma news is gathered and reported directly from the peer-reviewed medical literature. Written for patients and their loved ones, Surviving Mesothelioma news helps families make more informed decisions.