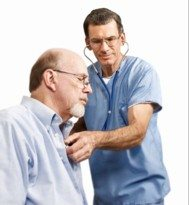 Our study provides reassuring evidence that the IPC material does not support direct tumour growth...
Raleigh, NC (PRWEB) June 21, 2016
New research on indwelling pleural catheters (IPCs) removed from cancer patients finds that the catheters hold up well over time, potentially opening the door for novel mesothelioma treatment delivery methods. Surviving Mesothelioma has just posted an article on the new research. Click here to read it now.
IPCs allow mesothelioma patients and others with cancer to drain off the excess lung fluid which is a common side effect of mesothelioma.
In a new study published in the medical journal Respirology, scientists at three Australian institutions found no evidence that any of the devices were degrading, even at the maximum useage of 226 months. They also did not harbor new mesothelioma tumors.
"Our study provides reassuring evidence that the IPC material does not support direct tumour growth or invasion even in the setting of high mesothelioma prevalence," writes study author Claire Tobin, MD, of Sir Charles Gairdner Hospital in Western Australia.
"IPCs are a reality of treatment for many mesothelioma patients," says Surviving Mesothelioma Managing Editor Alex Strauss. "This news should help put patients' minds at ease that their devices will continue to help them minimize the complications of pleural effusions without causing new problems."
For a better understanding of IPCs in mesothelioma treatment, including how they might be used to deliver treatment, see Reassurance for Mesothelioma Patients with Indwelling Pleural Catheters, now available on the Surviving Mesothelioma website.
Tobin, C, et al, "HIstopathology of removed indwelling pleural catheters from patients with malignant pleural diseases", March 19, 2016, Respirology, http://onlinelibrary.wiley.com/doi/10.1111/resp.12777/full
For nearly ten years, Surviving Mesothelioma has brought readers the most important and ground-breaking news on the causes, diagnosis and treatment of mesothelioma. All Surviving Mesothelioma news is gathered and reported directly from the peer-reviewed medical literature. Written for patients and their loved ones, Surviving Mesothelioma news helps families make more informed decisions.