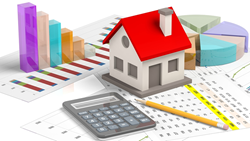 CCRCs have certainly recovered from the housing crisis of the Great Recession, and independent living communities enjoy the highest average occupancy rates, and per-unit values, across the senior living spectrum.
Norwalk, CT (PRWEB) June 08, 2016
Irving Levin Associates, Inc. will host an important webinar— CCRCs and Independent Living Communities: Buying, Selling and Valuing—on Thursday, June 23, 2016, at 1:00 PM ET. The webinar is part of the Interactive Webinar Series.
CCRCs were perhaps the hardest hit seniors housing asset class during the Great Recession, but they have rebounded in both occupancy and cash flow. Independent living communities average higher national occupancy rates than assisted living, but development interest in the IL product has lagged behind that of assisted living and memory care. Independent living prices set new records in 2014 and demand is strong, but there is usually little supply in the acquisition market. Historically, a large portion of CCRC sales have been distressed, but when the good ones come to market, they can be the most expensive seniors housing sales ever.
Jeffrey Sands, Managing Principal at HJ Sims and moderator of the panel, will pose topical questions such as: Who wants to buy CCRCs; What differentiates an IL buyer from a CCRC buyer; Whether IL cap rates should be as low or lower than multifamily cap rates; How to value an entrance-fee CCRC vs. a rental CCRC; All things equal, whether a rental CCRC is more or less valuable than an entrance-fee CCRC; How important having assisted living and/or memory care in an IL community is; and whether it is just distressed CCRCs that are on the market and why. Our panel of experts will include Allen McMurtry, Executive Managing Director, Cushman & Wakefield, and the rest to be determined.
Founded in 1948, Irving Levin Associates, Inc. is the leading publisher of newsletters, reports, and online data on mergers and acquisitions in the seniors housing and healthcare industries. Irving Levin Associates invites you to take part in this don't-miss webinar.
"CCRCs and Independent Living Communities: Buying, Selling and Valuing" is expected to generate an informative discussion. If you're interested in this topic, then you do not want to miss the webinar on Thursday, June 23, at 1:00 pm ET.
Please visit https://products.levinassociates.com/downloads/ccrcs-and-independent-living-communities-buying-selling-and-valuing/ or call 203-846-6800 for more information about this interactive webinar.
---------- end -----------