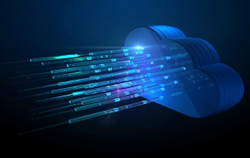 Boulder, Colol (PRWEB) June 15, 2016
Enterprise Management Associates (EMA), a leading IT and data management research and consulting firm, today announced it will host a webinar titled "Data Warehousing and Analytics In the Cloud: Understanding The Options," featuring John Myers, managing research director of business intelligence and data warehousing at EMA, Lyndsay Wise, research director of business intelligence at EMA, and Jon Bock, vice president of marketing and products at Snowflake.
Many organizations are either leveraging or evaluating data warehousing and analytics in the cloud as part of a broader information management strategy. With market diversity and hybrid infrastructures, organizations struggle to understand what choices exist for data analytics in the cloud. Making the right cloud implementation choices require due diligence on the part of project stakeholders and an understanding of what market options exist.
During this webinar, Myers, Wise, and Bock will explain:

What the implications are for organizations looking at cloud analytics and what types of projects are a good fit for cloud-based adoption
Project adoption and trends in relation to how organizations are applying cloud analytics and data warehousing within their broader strategies
New market options that provide a better overall fit for cloud implementations
How organizations should evaluate cloud-based options and develop an understanding of what cloud components provide a best fit
The webinar is Wednesday, June 22 at 2:00 p.m. Eastern. Those who wish to attend can register at: http://research.enterprisemanagement.com/data-warehousing-and-analytics-in-the-cloud-webinar-pr.html
About EMA
Founded in 1996, EMA is a leading industry analyst firm that specializes in providing deep insight across the full spectrum of IT and data management technologies. EMA analysts leverage a unique combination of practical experience, insight into industry best practices, and in-depth knowledge of current and planned vendor solutions to help their clients achieve their goals. Learn more about EMA research, analysis, and consulting services for enterprise line of business users, IT professionals and IT vendors at http://www.enterprisemanagement.com or blogs.enterprisemanagement.com.