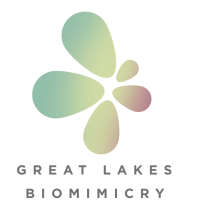 CLEVELAND, OHIO (PRWEB) June 08, 2016
Ph.D. students worldwide are becoming attracted to biomimicry, a science that combines patterns found in nature with human problems to produce creative solutions, and Northeast Ohio is the only place in the world where they can study it. The exclusive program now has three openings at three different organizations: NASA Glenn Research Center, the Cleveland Water Alliance/Biohabitats, Inc. and The J.M. Smucker Company.
Great Lakes Biomimicry (GLBio) and The University of Akron (UA) offer the only Ph.D. training in biomimicry of its kind available in the world. The program is built on a unique platform of intellectual resources in bio‐related and advanced materials research and engineering.
Through the Ph.D. program at UA, GLBio connects biomimicry fellows with in-house corporate research and development personnel to collaborate on the design of new products and systems based on biomimetic thinking. The fellows are placed at major companies, including Bendix, GOJO, Goodyear, Kimberly-Clark, Lubrizol and Sherwin-Williams.
"As we drive innovation, we often collaborate with external organizations and universities to advance those goals," said Tom Marting, GOJO Life Cycle Analysis and Sustainability Specialist, in a blog post on gojo.com. "One such collaboration came about when we were approached by Tom Tyrell and his non-profit organization Great Lakes Biomimicry about sponsoring a Ph.D. student at The University of Akron enrolled in the first-ever corporate biomimicry fellowship program. We immediately saw this as an opportunity to continue to lead and innovate."
Of the 15 Ph.D. fellows for whom Great Lakes Biomimicry has secured funding, five of them are from outside the United States. All five have noted that the biomimicry program was the primary reason they came to Ohio. Additionally, Great Lakes Biomimicry's plan to create a center of innovation that will infuse, incubate and attract companies will create many unique job opportunities that could entice those students to stay in Northeast Ohio.
In addition to corporate fellows, education fellows work with teachers and students, helping design teaching tools and creative curriculum using biomimicry, to make science, technology, engineering and math (STEM) education more exciting and connected to nature. This work will help to grow a new pipeline of talent that will be aligned to support innovations of the future. Great Lakes Biomimicry has placed the fellows in schools across Northeast Ohio and at the Cleveland Metroparks Zoo.
For more information about applying for a biomimicry fellowship, visit http://uabiomimicry.org/fellowships. Applications will be accepted until the position is filled, so apply as soon as possible in order to be considered.
To learn more about Great Lakes Biomimicry, visit https://glbiomimicry.org.