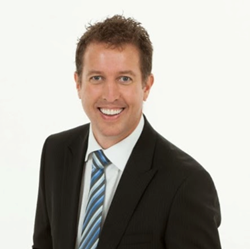 Lead with innovation. Think with ingenuity. Live with integrity.
(PRWEB) June 07, 2016
Ken Dunn, Founder and CEO of Next Century Publishing, and bestselling author of "Being the Change" and "The Most Important Minute", has written a brand new book titled, "The Greatest Prospector in the World" which releases today!
In this whimsical tale, readers follow the story of sixteen-year-old Laura Dunagan whose life takes a tragic turn at the death of her gold prospecting father, William "Billy" Dunagan. With nowhere to go, Laura is forced to live with her estranged Uncle Joe, who later shows her how he discovered the secrets to wealth in selling by applying six-for-gold rules when searching for new clients.
A parable, "The Greatest Prospector in the World" is used to impart the sales training lessons Ken has learned over his lifetime. With the success of earning tens of millions of dollars in sales, and previously selling over 200,000 copies of his books internationally, Ken Dunn is a leader and example of true success in sales for the modern world. In "The Greatest Prospector in the World" he reveals to his readers the 6 prospecting rules that he has lived his life by, in a gripping, engaging and historically accurate fictional master piece.
"In a genre that usually ranges from cheesy to just plain bad, Ken Dunn sets the standard for how it should be done. With truly valuable teaching on the crucial task of prospecting for sales, The Greatest Prospector in the World is also a great story. The combination of the two make this book not only critically useful, but memorable. It will stay with readers long after they put it down." ~ Chris Brady, NY Times Bestselling Author of Launching a Leadership Revolution and Inc. Magazine Top 50 Leadership Expert
For more information on "The Greatest Prospector in the World" and where it can be purchased, be sure to visit any of these fine retailers: Amazon, Barnes & Noble, and Reader's Legacy
Ken Dunn:
Ken Dunn has been an entrepreneur for 20 years. After leaving a 14-year career in investigative policing, he has started and grown successful businesses in the mortgage, property management, direct selling and publishing industries. He is now the CEO of Next Century Publishing, which is referred to as a "hybrid" book publishing company as it incorporates aspects of both self-publishing and traditional publishing. Ken has always created teams to support the growth of the businesses, and then led those teams by generating leads through prospecting. He has traveled to countries on every continent and trained people in a dozen industries on prospecting and selling. His most recent books, "The Most Important Minute" and "Being the Change," have sold over 200,000 copies. Ken has published dozens of articles on business and marketing strategies, sales and prospecting for Entrepenuer.com, CEOMagazine.com and many others.
Next Century Publishing (NCP):
NCP is a hybrid publishing company that has carved out a niche by offering a wide variety of publishing services to its clients. At NCP, an author's needs are assessed and the right publishing platform is suggested based on those desires. From simple E-book publishing to traditional trade publishing, NCP does it all. NCP's revenues have grown by over 200% in each of the past 3 years. With offices in Las Vegas, Toronto and Panama, the company is now prepared for another triple digit growth year.
Media inquiries: Carolyn Branson (702)912-2405 Carolyn(at)NextCenturyPublishing(dot)com