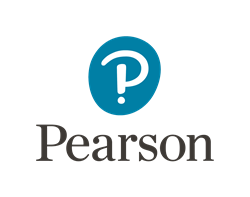 New York, New York (PRWEB) June 07, 2016
Today, Pearson announced an expanded partnership with Adventist University of Health Sciences (ADU) Online to address the surge in demand for qualified employees in the healthcare industry. To prepare students for careers in this important field, two new master of health administration (MHA) degree programs designed for healthcare professionals seeking to advance their management and leadership capabilities will launch in fall 2016. Pearson is the exclusive partner for ADU Online, providing marketing, recruitment, retention, student support, 24/7/365 helpdesk, and course development for graduate and undergraduate programs.
"At ADU, we're devoted to improving healthcare leadership. Through our successful, long-standing partnership with Pearson, we're offering two graduate online programs that help transform today's healthcare professionals into tomorrow's purpose-driven leaders," said David Greenlaw, D.Min., President of Adventist University of Health Sciences. "We look forward to continuing our collaboration with Pearson, as part of our ongoing commitment to produce healthcare professionals that will provide exceptional care."
"More than 2.3 million new healthcare jobs are expected to be created between 2014 and 2024, according to the U.S. Bureau of Labor and Statistics," said Todd Hitchcock, Senior Vice President, Online Learning Services, Pearson. "Through our continued, successful collaboration with ADU, we're helping learners to increase their employability with stackable credential degree programs that provide multiple entry points for candidates of different experience levels, education levels, and backgrounds. When they complete these master's programs, they'll be poised to advance their careers in the growing healthcare field."
The online master of healthcare administration in strategy and innovation program increases the capacity of leaders for strategic innovation in the healthcare industry. The program offers entry points from the associate and bachelor's level, and it can be completed in as few as 24 months. The online executive master of healthcare administration (EMHA) is designed for healthcare managers with a bachelor's degree and a minimum of three years' experience. The EMHA is a two-year program taught entirely online, and the degree develops leaders who possess the values, knowledge, and skills needed to work in a highly-competitive, market-driven environment. The program can be completed in as few as 19 months. Both degree programs are designed to prepare learners for healthcare positions, such as hospital administrator, medical and health services manager, administrative services manager, and emergency management director.
ADU has been a Pearson partner since 2001, resulting in more than 3,600 bachelor degree graduates from ADU Online. Undergraduate programs include the bachelor of science in nursing, bachelor of science in diagnostic medical sonography, and bachelor of science in radiologic sciences. Pearson provides comprehensive Online Program Management (OPM) services for fully online degree programs, including market research, recruitment, marketing, student support and retention services, course and curriculum design and development, and faculty support. Pearson partners with over 40 higher education institutions across the country to implement and sustain nearly 300 undergraduate and graduate programs, which have produced more than 30,000 graduates.
About Pearson
Pearson is the world's learning company, with expertise in educational courseware and assessment, and a range of teaching and learning services powered by technology. Our mission is to help people make progress through access to better learning. We believe that learning opens up opportunities, creating fulfilling careers and better lives. For more, visit http://www.Pearsoned.com.
About ADU
Adventist University of Health Sciences (ADU) is a Seventh-day Adventist institution that specializes in healthcare education. ADU offers undergraduate and graduate programs including: Biomedical Sciences, Diagnostic Medical Sonography, Health Sciences, Radiography, Nuclear Medicine Technology, Nursing (BSN), Nurse Anesthesia, Occupational Therapy Assistant, Master of Healthcare Administration, Master of Occupational Therapy, Physician Assistant and Physical Therapy. The University is associated with Florida Hospital and Adventist Health System.
About ADU Online
ADU Online offers a suite of programs that afford maximum flexibility, making it possible for students to meet commitments in all areas of their lives and design an educational plan around their lifestyle. By providing superior instruction, practicing spiritual values, and encouraging a continuing zeal for knowledge and service, our instructors give students the tools to achieve the highest level of professional practice in nursing, radiography, and sonography. Fully accredited, a degree from ADU Online represents an education for your future.
Media Contact:
Scott Overland, scott(dot)overland(at)pearson(dot)com, 202-909-4528