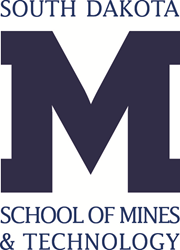 President Jackson asked me if I thought that innovative engineers from Mines might collaborate with business students at BHSU to meet a safety need at a more reasonable price for the general aviation community.
RAPID CITY, S.D. –
(PRWEB) June 06, 2016 -- Engineering students from the South Dakota School of Mines & Technology and business students from Black Hills State University are partnering on an aviation project to develop technology and prepare a business plan to meet new FAA safety requirements at lower cost.
The presidents from the longtime rival schools, both general aviation pilots who each own light aircraft, are challenging their students to develop an affordable version of air-tracking technology known as ADS-B (Automatic Dependent Surveillance-Broadcast) that will be required by the Federal Aviation Administration in 2020.
Black Hills State University in Spearfish, led by President Tom Jackson, Jr., is a comprehensive liberal arts university with an internationally recognized business program, and South Dakota Mines in Rapid City, led by President Heather Wilson, is a top-ranked engineering and science university. Jackson flies a Grumman Cheetah. Wilson owns a Cessna 152.
Faculty members from the two campuses have already been collaborating. Next fall Black Hills State business students and SD Mines engineering students will team up on a senior design project to build and test an ADS-B system that complies with the technical requirements set out by the FAA at a significantly lower cost than currently on the market.
"President Jackson asked me if I thought that innovative engineers from Mines might collaborate with business students at BHSU to meet a safety need at a more reasonable price for the general aviation community," said Wilson, president of the engineering school. "It sounded like an interesting project and worth a try."
The BHSU business administration, professional accountancy, and MBA programs are accredited by the Association to Advance Collegiate Schools of Business (AACSB). Less than 5 percent of the business schools in the world are accredited by AACSB. This accreditation is considered the "gold standard" in terms of business school accreditations.
"We're linking the knowledge of our students at BHSU with students at Mines and challenging them to solve a problem together, a problem with awesome potential in the aviation industry," said Jackson, president of BHSU. "We're looking forward to seeing the results of this collaboration."
On the technical side, Scott Rausch, acting head of SD Mines' Department of Electrical & Computer Engineering, is a former engineer for avionics manufacturer Rockwell Collins. Avionics and antennas are a strength of the electrical engineering program. This project will use the department's new flight simulator for testing and integration of the ADS-B system. Rausch is also a private pilot and prior owner of a Grumman Tiger airplane.
Wilson and Jackson may fly the equipment as part of the test program. Aircraft currently are required to have transponders in some busier airspace so that air traffic control can see them. This new technology will allow aircraft to "see" each other in the air, a major safety advancement. It would be similar to vehicle navigation systems that visually show all the other cars on the road as well as all of the weather up ahead. The project will try to significantly reduce the cost of a compliant, reliable system.
"This joint project addresses a real industry and consumer need and draws on the strengths of the two universities. It's a great opportunity for planting the seeds of entrepreneurship in the Black Hills," said Darren Haar, an entrepreneur-in-residence at the School of Mines who helps to drive technology developed at Mines into the marketplace.
Jeff Wehrung, Ph.D., director of the Center for Business, Entrepreneurship and Tourism and an assistant professor of management/entrepreneurial studies, will serve as the lead faculty member from BHSU on the collaboration.
Dean of the College of Business and Natural Sciences at BHSU, Priscilla Romkema, Ph.D., said the project will enable business and engineering students to work together on a mutually-beneficial opportunity.
"We know this partnership will create a collaborative spirit among students as they apply the knowledge, skills and abilities learned at their respective institutions (BHSU and SD Mines)," said Romkema.
###
About SD Mines
Founded in 1885, the South Dakota School of Mines & Technology is a science and engineering research university located in Rapid City, S.D., offering bachelor's, master's and doctoral degrees. The university enrolls 2,843 students with a student-to-faculty ratio of 14:1. The SD School of Mines placement rate is 98 percent, with an average early-career salary for graduates of $62,300, according to the 2015-2016 PayScale report. Find us online at http://www.sdsmt.edu and on Facebook and Twitter.
About Black Hills State University
Black Hills State University is a masters-level state university with more than 4,000 students. The campus leads the region in sustainability efforts and maintains top academic programs in business (AACSB), exercise science, natural sciences, social sciences, the arts, mass communication, health sciences and education. The University, founded in 1883, is located in the northern Black Hills, a region abundant with outdoor activity and culture. A second location, BHSU-RC, was recently established in Rapid City, the state's second largest city. BHSU, a member of NCAA Division II athletics, offers 14 sports. BHSU has a legacy of champion rodeo teams. Find us online at http://www.BHSU.edu and on Facebook and Twitter.