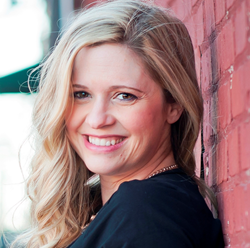 "This has been the most helpful intervention in the 10 years Santiago has been in our family." Susan S., Calo Parent
Lake Ozark, MO (PRWEB) June 08, 2016
The first of its kind, Embark by Calo offers highly specialized and transformational Therapeutic Family Intensives and Therapeutic Family Workshops with the adoptive family in mind. These interventions address the root cause of what keeps many adoptive families stuck in dysfunctional patterns that impact their functioning.
Embark by Calo also announced the hiring of Cecily Mitchell, M.A., LPC as the Embark Director. Ms. Mitchell is a former Calo Teens Therapist and has a particular interest in attachment and trauma. She will oversee Embark which includes designing and implementing customized therapeutic experiences for families that align to their unique needs. Calo's Chief Executive Officer, Alex Stavros said in a statement, "We are pleased to welcome Cecily back to our family. She will help us create treatment that is not only specialized, but also extraordinary. With that in mind, EMBARK's week-long Family Intensive is our newest one-of-a-kind intervention. The Intensive provides therapy, assessment, intervention and planning that accelerates healing."
Embark Family Intensives are for;
1. Families not yet ready or perhaps don't need or maybe can't or don't want to pay for residential or wilderness treatment, but still want best in class specialized help.
2. Families currently in a residential program, but are stuck and need help refocusing on the root issues.
3. Families after completing a stint in residential or wilderness that need a family therapy capstone.
A review of the website, http://embarkbycalo.com/ suggests Embark is meant to provide 6 months of therapy in 3 to 5 days.
Rob Gent, Calo's Chief Clinical Officer explains, "our specialty is healing the effects of adverse childhood experiences, particularly as it relates to families with adopted children. During Embark Family Intensives we equip families with the experience and understanding they need to heal their family." Mitchell added, "The Clinicians and Neuro-technicians guide the family to implement techniques for increased regulation, boundary setting, connection, and consistency. Canines and adventure therapy also play a role in helping a family explore how their life history and neurobiology play out in the present. Upon completion a report that includes summary findings, test results, and proposed plan of treatment with interventions and next steps is provided."
About Calo
Calo ("kay-low") Programs (http://www.caloprograms.com) is a premier behavioral and mental health provider specialized in healing the effects of complex developmental trauma. Calo is comprised of Calo Teens, Calo Preteens – both residential programs located in Lake Ozark, MO predominately serving adoptive families, and New Vision Wilderness, Calo Young Adults – transitional living program for young adults and Embark by Calo, a family intensive program for those reeling from issues of trauma, attachment and adoption.
For more information contact Cecily Mitchell at cmitchell(at)ca-lo(dot)com or Thomas Ahern at tahern(at)caloprograms(dot)com.