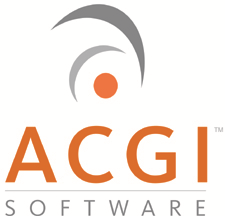 "ACGI's platform supports these functions with cloud-based sales and campaign management, engagement scoring and business intelligence."
Columbia, Maryland (PRWEB) June 07, 2016
ACGI Software®, a market leader in the delivery of cloud-based enterprise systems for associations and credentialing organizations, announced today it will be exhibiting at the ASAE MMCC (American Society of Association Executives Marketing, Membership and Communications Conference) in Washington, DC, June 13-14, 2016. ACGI executives will be showcasing the company's association management system, Association Anywhere®, and its credentialing management system, Certelligence™, during the event at booth 310. Both solutions help associations and credentialing organizations achieve higher levels of performance by enabling greater efficiency and agility—which in turn drives business growth.
"Marketing and communications are critical functions for associations and credentialing organizations as they rely on attracting and growing their constituent base," said Arj Devadas, vice president of sales and marketing for ACGI Software. "ACGI's platform provides a suite of marketing features including sales and campaign management, engagement scoring and business intelligence." Through its resource partner program, ACGI has also integrated with best-in-class technologies for communities, e-marketing, marketing automation, and content management, to enhance the user experience and extend the value of its systems. "We look forward to meeting with ASAE MM&C conference attendees next week to discuss their challenges and provide demonstrations."
About ACGI Software
ACGI Software develops and delivers cloud-based software for associations and credentialing organizations. The company's Association Anywhere® association management system (AMS) and Certelligence™ credentialing management system (CMS) are built on a secure, enterprise-class database platform. Highly configurable and extensible through integrations with web, mobile and back-office applications, ACGI has significant industry expertise gained from 20 years of working with some of the nation's best-known associations and credentialing organizations. Learn more about ACGI by visiting http://www.acgisoftware.com.