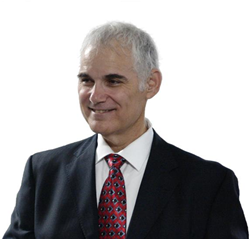 What people need to understand is this: a slight change in compound interest adds up to major changes over time.
Atlanta, GA (PRWEB) June 07, 2016
With compound interest being one of the most important financial concepts in the arena of retirement and Self-Directed IRAs, it came as a shock recently when recent research out of George Washington University revealed that only about a third of Americans actually understand how compounding works.
Compound interest is a simple concept, which is that your investments, given enough time, don't just stack up by a fixed amount every year. As your retirement investments grow larger, the same percentage becomes an even larger portion of growth.
"Think of it like a snowball rolling down a hill," says Jim Hitt, CEO of American IRA in Asheville, North Carolina. "At first, the snowball won't look very big. But the more the ball rolls, the larger it gets. And the larger it gets, the more snow it can gather."
Compound interest has the effect of making investments grow by substantial amounts over time, even with humble beginnings. For example, assuming a 10% rate of return over fifty years, a single, one-time investment of $1,000 would become well over $100,000 for retirement. Contribute that same amount for the same fifty years and it will be well over a million.
"What people need to understand is this: a slight change in compound interest adds up to major changes over time," says Jim Hitt. "If you can reduce your tax burden legally, you can stand to gain a lot in the long-run. That's why so many investors flock to Self-Directed accounts like Roth IRAs and Self-Directed 401(k)'s."
When a single percentage point can change an individual's retirement destiny, making the most of their accounts becomes all the more important.
About American IRA, LLC:
American IRA is committed to providing every client with gold-level service, regardless of account size. Experience their expertise through their certified IRA services professionals. Enjoy the value with one low annual fee of $285 with unlimited assets and unlimited account values. American IRA clients love the benefit of no charge for "All Cash" accounts. The performance of the American IRA staff is unmatched, with quick and efficient processing within 48 hours.
American IRA services thousands of clients and has over $300 million in assets under administration.
American IRA was built by investors for investors, and brings their successful investment experience to the table, providing excellent educational material showing the public that their self-directed IRA account can invest in a variety of assets such as real estate, private lending, limited liability companies, precious metals and much more.
American IRA is conveniently located in Asheville, NC and Charlotte, NC, and serves clients nationwide.
American IRA is the sponsor of American Wealth Radio. Click here for more information.