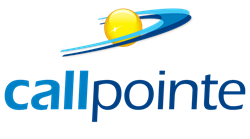 At Callpointe, we pride ourselves in creating neat solutions for your practice and we want the solutions to be as good as they can possibly be."
Tucson, AZ (PRWEB) June 08, 2016
Callpointe, a web-based service for medical professionals to communicate with their patients, is pleased to announce the launch of its newly designed fully-featured website. The new site contains extensive content including general information, downloadable brochures and free demos available to interested parties at no additional cost. The website is divided into five main sections: Services, Our Partners, About, Contact, and Login. With this new layout, Callpointe's website shifted to a client-centric design allowing users to easily navigate the site and quickly locate the information they need.
As technology leaders, Callpointe experts believe that having an easily accessible place for information regarding solutions, services, and trends is critical in order to provide as full service as possible for current and future clients."With the new website, information is easy to find. Customers will be able to keep updated on new and exciting patient communication services." Steve Fields, Director of Sales and Marketing at Callpointe.
"At Callpointe, we pride ourselves in creating neat solutions for your practice and we want the solutions to be as good as they can possibly be." Jim Petersen, President and CEO at Callpointe. "The site provides insight on who we are as a company, as well as information about our team and leaders who are passionate about providing solutions to the needs of the Healthcare industry." Created with the user experience firmly in mind, the website has been designed using the latest technology in order for the site to be compatible with today's browsers and mobile devices. At Callpointe, providing superior services is a top priority, therefore, the website is another way to give clients the opportunity to get to know Callpointe better.
Callpointe has partnered with over 30 different corporations to ensure healthcare providers have access to the latest services and technologies. Some of these partners include NextGen, Aprima, McKesson and much more. With these relationships, Callpointe and its partners continue to work towards helping organizations streamline operations, maximize efficiency and lower costs.
For more information visit http://www.callpointe.com and their Facebook account.
About Callpointe
Callpointe was founded in 1999 with the mission to create easy-to-use web-based services for medical professionals. From the beginning, Callpointe has focused on streamlining communication with patients for healthcare providers. The company provides best-in-class messaging via calls, email, and text with the most accurate results available in the industry. Callpointe's automated messaging service can be an invaluable part of an organization's long-term strategy for growth and profitability.