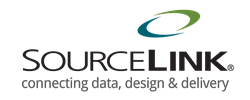 We leveraged the deep, collected web analytics from the legacy site to help design and deliver a new responsive layout keyed into providing the best possible experience for our clients and prospects across all devices
Chicago, IL (PRWEB) June 08, 2016
SourceLink, an industry-leading multichannel marketing services firm and statement solutions provider, announces today the launch of a new website at http://www.sourcelink.com. The site focuses on delivering a modern look and feel, with an emphasis on user experience and content curation. The site also represents the ongoing transformation for the company – highlighting SourceLink's customer intelligence and digital marketing capabilities.
The build of the new SourceLink site centers on providing a seamless user experience – from within the site and across devices. The build is mobile-responsive with social and video content integrated throughout the site. SourceLink's new Vice President of Digital Solutions, Stephane Gringer, was heavily involved in the planning and execution of the new website build and structure.
A major centerpiece of the new site is client results and the case studies and creative examples that accompany successful campaigns. As SourceLink has continued to evolve into a full-service direct marketing firm, the new website focuses heavily on emerging marketing technology and methodologies that are helping clients succeed. Thought-leadership articles and whitepapers are keystone elements of the site, with a rich library of blogs stretching back 5 years.
"SourceLink's new website represents our customers' needs and priorities," says Stephane Gringer, SourceLink's Vice President of Digital Solutions. "We leveraged the deep, collected web analytics from the legacy site to help design and deliver a new responsive layout keyed into providing the best possible experience for our clients and prospects across all devices."
About SourceLink
SourceLink, a top-ranked Direct Marketing agency, creates results-driven communication solutions. Combining strengths in marketing analytics, data intelligence, technology and production expertise, SourceLink crafts and executes data-driven direct marketing and document outsourcing solutions. SourceLink's analytic and communication solutions improve marketing ROI through greater relevance and increased response. On the production side, SourceLink solutions reduce costs through more efficient operations and postal optimization. SourceLink operates in four U.S. locations. For more information, visit http://www.sourcelink.com.