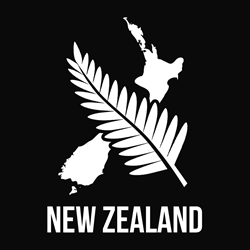 San Diego, CA (PRWEB) June 09, 2016
New Zealand may be a small country but it is big on exploration. It's known for its North Island beaches, volcanoes, geothermal areas, and Maori culture. The South Island is famous for its dramatic landscapes, wildlife, glaciers, alpine lakes and fiords. Finding the best way to navigate this beautiful country can prove to be overwhelming for both the first timer, as well as the seasoned visitor. Not any longer.
The New Zealand Travel Guide App by TripBucket, uses advanced technology to help travelers find their way throughout the country. Perhaps they want to locate the best beach, a much-needed ATM or that perfect place to sit down for a cold drink or a quick bite to eat. Many travelers show interest in the Maori culture and the elusive Kiwi bird, The New Zealand Travel App by Tripbucket can provide such unique experiences. The app can also show users what is near them whether it be restaurants, hotels, landmarks or trails, simply based on their location.
"I love that we create apps that informs, guides and ultimately takes the guessing game out of vacationing," says Clay Shinn, CEO and Founder of TripBucket.
When users register with the free New Zealand Travel Guide App, they have the opportunity to plan a trip, either on site, or before their visit. The "Things to Do" option allows travelers to review all of the points of interest and add items to a "Want to Do" list. App users can then review their list when they arrive, and check off selected items when finished. Users can also add personal feedback and images to share with others via social media allowing friends and followers to enjoy their adventures.
The app will make any visit to New Zealand easy, memorable, adventurous, educational, and fun. The New Zealand Travel Guide by TripBucket released an updated version recently in the Apple App store and Google Play store. Search for New Zealand Travel Guide by TripBucket.
A little about TripBucket Inc.
TripBucket has a proven track record of creating country, city and neighborhood applications, including:

San Diego's Balboa Park
Boston
Oahu, Hawaii
US National Parks
20+ Other Apps
TripBucket app users enjoy a bucket list-type format for all the must do's and see's all over the world.