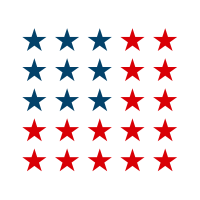 Sherman Oaks, California (PRWEB) June 07, 2016
LendingUSA, a leading marketplace lender and provider of consumer point of sale financing, announced today that it has hired Richard R. Escarcega, CPA, as its new Senior Controller. A veteran accounting professional with over twenty years of experience in the industry, Richard will immediately assume his role, reporting directly to Camilo Concha, founder and CEO of LendingUSA.
Escarcega will oversee the day-to-day accounting operations for LendingUSA, including its direct to consumer loan program as well as its merchant lending portal, which enables a variety of businesses, such as medical practices, home improvement and renovation services, legal firms, and pet and consumer goods retailers to offer fast financing directly at the point of sale.
"We're very excited to have somebody of Richard's knowledge and experience on board," says Concha, "Not only does he bring decades of financial expertise to the table, he's a passionate leader and team builder with clear insight into both the short-term and long-term impact of any decision. We look forward to his contributions as we continue our push to transform and lead the personal lending industry."
Previously, Escarcega served as Tax and Accounting Manager at financial services firm Hamill and Kaplan, where he oversaw complex financial issues including tax planning, preparation, and research for high-net-worth individuals and business entities. He has also served as Finance Director for a healthcare facility with locations in Malibu and Ventura, and as Accounting Manager for Squar Milner, a leading Los Angeles audit, tax and advisory services firm.
About LendingUSA
LendingUSA specializes in point of sale and direct-to-consumer financing solutions with a special focus on a wide range of elective medical services and consumer goods and services. The Company's proprietary technology combines traditional and next generation underwriting and fraud detection techniques to approve loan applications in real-time – often in a matter of seconds. LendingUSA builds strong relationships with its merchant partners by providing the tools and training necessary for them to provide the appropriate financing to customers at their point of sale. LendingUSA also powers a proprietary network of websites that help thousands of people each month research and obtain financing for healthcare and plastic surgery loans, fertility loans, dental loans, legal loans, pet loans, and many other needs. All loans are made by Cross River Bank, a New Jersey State Chartered Bank, Member FDIC. Loans are not currently available in Connecticut, New York and Vermont.