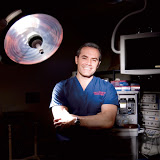 "Cancer can be prevented..."
Houston, TX (PRWEB) June 06, 2016
It's long been said, you are what you eat. Now, a large trial is being launched this summer to establish whether diet and exercise regimes should be prescribed by doctors for women who have had breast cancer in the same way that they prescribe drugs, to prevent the disease returning and potentially save lives.
Research has always shown women who are overweight or obese have a higher risk of breast cancer.
Now, more and more evidence is supporting the idea that becoming fitter and losing weight after a diagnosis could cut the chances of recurrence and possible lower mortality risk.
A number of small studies looking at the benefits of exercise and weight loss on cancer by researchers at Yale University in the US are being presented at the American Society of Clinical Oncology meeting (ASCO) in Chicago.
Dr. Rafael Lugo, Houston General Cancer Surgeon, says "this trial will help solidify the principles that have been observed in smaller trials that have given us the indication that caloric restriction and exercise can alter the genetic makeup over time by activating dormant genes that could suppress cancer formation and growth," he stated.
The studies followed women who went on a diet and started taking exercise after cancer but they did not randomly assign women to a fitness regime or not, so it is possible those who did well were also better at taking their drug treatment.
"Caloric restriction and weight loss not only promote healthy gene expression, but also improve blood flow and that way expose the normal cells to better nutrition and allow cells to repair DNA damage," he said.
There are several small studies that focus on women with ovarian cancer, as well. One of them followed 144 women with ovarian cancer who did 150 minutes of aerobic exercise each week for six months.
Researchers say the early results show they had a drop in the levels of certain hormones linked with the growth of tumors.
Another study made a significant discovery regarding the levels of protein that fuels tumor growth. 221 women with breast cancer who lost weight on a diet had a drop in the triggering protein levels.
Researchers say the trial of 3,200 women in Canada and the US, which will start on August 1, 2016.
One group will be put on a diet and exercise regime, supervised and supported by a fitness coach who will speak to them regularly on the phone. The other group will be given advice on healthy eating and activity.
"In a purely empirical way, I can say that I have observed better outcomes in healthy and fit people with good habits more often than people who had poor habits or unhealthy lifestyles. People who have healthy life habits have better quality of life and are sick less often, which in my opinion is more proof that this can benefit, not only cancer patients but anyone with any medical condition limiting the use of drugs," he noted.
The goal is for women to lose 10% of their starting weight, through a diet of 1,200 to 1,500 calories and bout 150 minutes of activity a week over first six months.
"You don't have to be an Olympian to start. Just begin my limiting junk food, eating healthy and spending more time on your feet than sitting. Stimulating blood flow and trying to burn more calories than you take in can give you a great start. There is no need to do hours of exercise. In fact, HIIT exercise techniques can maximize the benefits and minimize the time spent. Now, before HIIT type workouts it is important to check with your doctor your capabilities since is it high intensity, so there has to be a certain level of fitness as a baseline," Dr. Lugo states.
The results of the trial will not be known for several years, but researchers are already saying a trend in doctors prescribing exercise and dietary changes, and weight loss drugs when their patients can benefit from them.
"I believe, in general, this is encouraging. Embracing a healthy lifestyle and habits will in the long run prevent disease and improve the quality of life. It may not prevent cancer in certain situations, but it will definitely allow our bodies to fight more efficiently and repair the damage caused."