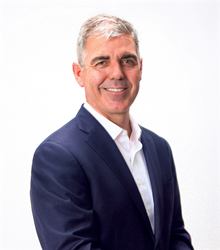 "I am honored to be part of this group of EY finalists. I would not be receiving this award without the outstanding team of leaders within The Ciright Companies. With over 15 different brands, it's important to know that you have forward-thinking people
Philadelphia, Pennsylvania (PRWEB) June 07, 2016
EY recently announced that CEO Joseph Callahan of The Ciright Companies is a finalist for the EY Entrepreneur Of The Year® 2016 Award in the Greater Philadelphia. The awards program, which is celebrating its 30th year, recognizes entrepreneurs who demonstrate excellence and extraordinary success in such areas as innovation, financial performance and personal commitment to their businesses and communities. Callahan was selected as a finalist by a panel of independent judges. Award winners will be announced at a special gala on June 9th at the Terrace Ballroom, Pennsylvania Convention Center.
"I am honored to be part of this group of EY finalists. I would not be receiving this award without the outstanding team of leaders within The Ciright Companies. With over 15 different brands, it's important to know that you have forward-thinking people who share a common set of values and beliefs driving their individual businesses each day. It is what continues to make us successful."
The Ciright Companies is comprised of brands such as:

CH Medical: Offering advanced environmental sensor and patented exponential airflow technology to reduce infection rates in hospital operating rooms
FinGeniX: Stands at the forefront of three industry mega trends: Financial Technology, Social Investment Solutions, The Recasting of Distribution Intermediaries
ONE: A device that consolidates all credit, debit, loyalty, rewards and gift cards into ONE wearable or card shaped device
TriState HVAC Equipment, LLP: The regions dominate mechanical systems integration company providing the most advanced energy efficient systems commercial available.
Representatives of each company will be attending the June 9th Philadelphia event.
About The Ciright Companies
The Ciright Companies is an IoT and M2M technology organization specializing in advancing life. Its core offering is a general purpose technology platform applied to medical, construction, financial services or professional services organizations. It provides an efficient way to organize internal data and service clients. The model is self-service and interacts within an ecosystem that eliminates email disparity. The common thread throughout all Ciright companies is the core intellectual property which accelerates growth and increases business process efficiencies.
Ciright's goal is to empower others to make money by sharing our technology. All of our companies have a channel of distribution that incentivizes others to participate in a recurring revenue stream and help others decrease operational costs. Additionally, Ciright gives back to the community through donation of platform technology to areas schools and non for profits. To learn more visit http://www.Ciright.com
About EY Entrepreneur Of The Year®
EY Entrepreneur Of The Year is the world's most prestigious business award for entrepreneurs. The unique award makes a difference through the way it encourages entrepreneurial activity among those with potential and recognizes the contribution of people who inspire others with their vision, leadership and achievement. As the first and only truly global award of its kind, Entrepreneur Of The Year celebrates those who are building and leading successful, growing and dynamic businesses, recognizing them through regional, national and global awards programs in more than 145 cities in more than 60 countries.
For More Information Contact:
Julie Taylor, Media Relations
Email: jtaylor(at)ciright(dot)com
Phone (267) 879-9478