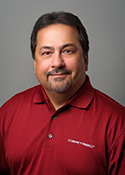 This is a critical time in the nuclear industry. We are excited to have Joey join the Certrec team. His licensing expertise and RUG IV leadership will greatly assist our compliance clients. – Ted Enos, Certrec President
Fort Worth, TX (PRWEB) June 07, 2016
Certrec, a leading licensing and regulatory compliance provider for NRC, FERC, and NERC compliance, announced today that Joey Clark, a noted nuclear engineering, operations, and regulatory compliance expert has joined its Office of Licensing and Compliance practice.
"We are excited to have Joey Clark join Certrec," says Ted Enos, President of Certrec. "Joey is known throughout the nuclear community for his broad industry knowledge, operational and compliance experience, and leadership skills. He joins us at a critical time in the nuclear industry when many generators are juggling lower-cost energy sources, falling demand, safety retrofit expenses, and rising operating costs – coupled with the risk of early retirement."
"These issues can affect a plant's licensing," continues Enos. "As the former chairman of the BWR Owners Group, Joey's ability to establish an open and honest dialogue with regulators ensured an accurate understanding of operator issues and compliance requirements."
Joey served as Entergy's River Bend Station Regulatory Affairs Manager from 2011 to 2016. As Regulatory Affairs Manager, Joey was responsible for ensuring compliance with all Federal, State, and local regulatory requirements associated with operating the power plant. Leveraging technology and web services, he significantly increased efficiency – especially in the areas of Inspection management. Leveraging his operations experience and knowledge of the Technical Specification Task Force traveler process, Joey was able to align station priorities and focus resources on development of key licensing amendments that significantly reduced required maintenance and testing hence reducing station operating cost and dose to the workers.
In year's prior, he served as Senior Reactor Operator – rising to Assistant Operations Manager – Shift. His 28 years of experience in operations ranged from initial start-up testing activities, Initial fuel loading, operations training and five years as an operations shift manager. In his operations career, Joey was the lead for development of two consecutive Training Accreditation Self-evaluation Reports (ASER) and coordination of the associated INPO accreditation visits; each resulting in success re-accreditation of Operations training programs.
"Certrec is doing things in the industry that few can match," says Clark. "I have always regarded Certrec as a premier leader in providing regulatory services and support. "In my 6 year relationship with Ted Enos, Al Haeger, Mike O'Keefe and others, I've been impressed with Certrec's people, professionalism, and support of the nuclear industry. Their multi-year participation in RUG IV has resulted in improved communication with the NRC and greater sharing of operating experience information."
"I am excited to be a part of this solid company," says Clark, "as I predict the industry will rise to the challenges presented by low natural gas prices and increased regulation and continue to operate the nuclear fleet in a safe and efficient manner."
CERTREC
Founded in 1988, Certrec is an engineering and technology based organization providing regulatory support services in the electric power industry. With over 1,000 cumulative years of direct industry experience (including nuclear, fossil, and renewables), Certrec has developed exceptional capabilities to support regulatory activities emanating from regulatory entities such as the Nuclear Regulatory Commission (NRC) , North American Electric Reliability Corporation and Regional Entities (NERC) Federal Emergency Management Agency (FEMA) and others regulatory agencies. Certrec's Office of Licensing and Compliance (OLC), Office of Assessment and Recovery (OAR), Office of NERC Compliance (ONC), and Office of New Plant (ONP) services are used by utilities and entities across the United States to help manage the regulatory process to their advantage.
Certrec offers support from highly skilled and experienced industry professionals including degrees in a variety of engineering disciplines (Civil, Electrical, Mechanical, and Nuclear). Additionally Certrec's staff has multiple degreed personnel in physics, communications, a variety of MBAs, and information technology. This highly skilled team of personnel has direct working experience in all regulatory areas of licensing, compliance, and engineering including nuclear, fossil, and renewable generation and transmission.
For over 25 years, Certrec has been utilizing its hundreds of years of industry experience to help clients develop and manage solutions to complex regulatory issues. Combining this direct industry experience with Certrec's Information Technology assets has led to development of technology-based solutions and tools directly targeted to the electric power industry and specifically focused on helping clients manage regulatory issues.