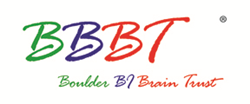 The always lively exchange provides an extremely valuable and efficient source of market and technology insights not possible via any other venue - Scott Opitz, Co-founder and CEO, TimelinePI
Boulder, Colorado (PRWEB) June 08, 2016
On Friday, June 10, 2016, BBBT members will be briefed by TimelinePI's Co-founder & CEO, Scott Opitz, and Co-founder and CTO, Alex Elkin, who will provide an update on empowering users with the ability to perform high-speed analysis of business process event stream and related time-series data to provide operational insights which are either not possible or too difficult with any existing business intelligence and analytics offerings.
"Process Intelligence is a natural extension of business intelligence focused on the analysis of operational workflows of any enterprise. The ability to identify bottlenecks, analyze out-of-norm activities and understand the risks associated with compliance issues within the enterprise's operations cannot be understated", said BBBT Founder Claudia Imhoff. "Armed with this intelligence, an enterprise can greatly improve the efficiency of its internal processing as well as reduce the costs of critical workflows."
"We look forward to briefing the BBBT membership on the introduction of TimelinePI", said Scott Opitz. "The always lively exchange provides an extremely valuable and efficient source of market and technology insights not possible via any other venue."
A podcast summarizing the presentation will be available at the BBBT podcasts page, and a video and trailer of the presentation will be available at the BBBT videos page.
About BBBT
The Boulder Business Intelligence Brain Trust has served the BI industry since 2006. It is a consortium of nearly 200 industry analysts, experts, and practitioners from around the world. BBBT hosts BI industry vendors who provide extended, interactive briefings, streamed live as webinars exclusively to BBBT members. It's a reciprocal arrangement, the members receive the latest information on current and planned BI tools and technologies, and the vendors get valuable feedback on their offerings, marketing, and messaging.