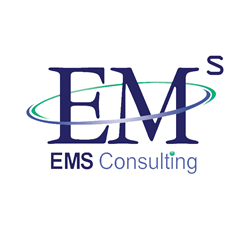 As a certified, woman-owned business enterprise (WBE) for Cloud Implementation Services, EMS can help its clients meet their technology needs.
Tampa, Florida (PRWEB) June 09, 2016
EMS Consulting, a business specializing in Salesforce and Oracle cloud practices received national re-certification across the US as a Women's Business Enterprise by the (Women's Business Development Council of Florida), a regional certifying partner of the Women's Business Enterprise National Council (WBENC).
WBENC's national standard of certification implemented by the (Women's Business Development Council of Florida) is a meticulous process including an in-depth review of the business and site inspection. The certification process is designed to confirm the business is at least 51% owned, operated and controlled by a woman or women.
By including women-owned businesses among their vendors, Corporate Clients, Universities and Government agencies across the United States demonstrate their commitment to fostering diversity and the continued development of their supplier/vendor diversity programs with EMS Consulting.
To learn more about EMS Consulting, please visit http://www.consultems.com, or call 813-496-7226.
About EMS Consulting
EMS Consulting (EMS) has a leadership position helping our customers move to the Cloud to take advantage of a new era of service delivery and flexibility, where applications, infrastructure and business processes are brought together. (Salesforce Cloud/Oracle Cloud)
Headquartered in Tampa Florida, since our inception in 1998, we have served more than 800 customer engagements implementing enterprise applications and industry-focused cloud services including solution architecture, implementation, integration and managed services across the US.
EMS Consulting has two (2) distinct business practices, Salesforce and Oracle. Each practice have their own dedicated certified consulting and management teams supporting their area of expertise by industry.
About WBENC
The Women's Business Enterprise National Council is the nation's largest third party certifier
of businesses owned and operated by women in the United States. WBENC is a resource for the
more than 700 US companies and government agencies that rely on WBENC's certification as an
integral part of their supplier diversity programs.