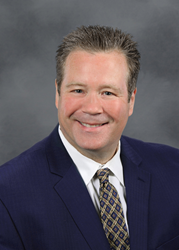 St. Louis, Missouri (PRWEB) June 08, 2016
NextGen Information Services Inc., a national staffing, recruiting and consulting firm in St. Louis is pleased to announce that Steve Kaufmann has joined the firm as Client and Government Services Director. Kaufmann brings more than 20 years experience in recruiting, IT talent engagement, marketing, business development, and branch management. The new Director of Client and Government Services, is an analytical business leader with a successful history of building technology based teams and developing long term relationships in the solutions and staffing arena. Kaufmann's primary focus at NextGen will be on expanding the firm's interests in the government, healthcare and tech services markets while developing and expanding IT solutions and staffing to new and existing clients.
According to NextGen's President, Lori Eaton, "We are thrilled that Steve has joined our firm. He has an incredible track record of success and I know that he will help NextGen successfully expand into new markets. Steve is extraordinary in developing and maintaining strong business partnerships and as part of our leadership team he infuses tremendous energy."
Kaufmann is a member of the Input Committee of the Mid-States Development Council- a Tri-State regional proponent of minority business enterprises and active in the St. Louis Minority Business Enterprise Community. Kaufmann is also very active in his church and as Scoutmaster for the Boy Scouts of America. A native of St. Louis, Kaufmann, his wife and two children reside in Kirkwood, Missouri.
About NextGen
NextGen Information Services, Inc. is a leading information technology and professional staffing and recruiting firm providing Fortune 500 companies, small businesses and emerging tech organizations with a diverse talent community. The $70+ million company headquartered in St. Louis, has satellite offices across the country and 300+ billable consultants. The firm has been named as one of the top privately held companies and fastest growing companies in St. Louis by the St. Louis Business Journal, Hispanic Company of the Year by the Hispanic Chamber of Commerce of Metropolitan St. Louis, along with numerous honors and awards from Inc. Magazine, Diversity Inc. and Diversity Business. The company has a tenured recruiting team and sourcing division responsible for placing more than 4,000 people with companies across the United States. NextGen Information Services, Inc. is a Certified Minority and Women-Owned Business Enterprise and Certified by the State of Missouri and the Minority Supplier Development Council.
For more information, visit NextGen Information Services, Inc.
http://www.nextgen-is.com
Contact: Michelle Clark
Email: michellec(at)nextgen-is(dot)com
Phone: (314) 333-5370
News Contact: Jeanine O'Connor at Griffin Consulting
Email: jeanine2144(at)hotmail(dot)com