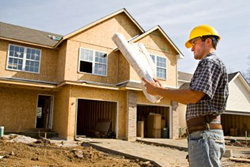 If sales continue at their current pace…and there's every indication that they will…the inventory of new 55+ homes will be less than it has been in years. That could drive prices up.
(PRWEB) June 08, 2016
In 2015, home sales in 55+ communities around Chicagoland reached a decade-long high. More than 1,000 homes were closed and several of the area's top-selling new-home communities were those targeting active adults. At the same time, development of new 55+ communities has stalled.
"With the increase in demand and no new communities entering the marketplace, we anticipate a supply crunch in 55+ neighborhoods in the near future," said Bill Ness, chief executive officer of 55places.com.
55places.com is the most comprehensive online tool for active adult home shopping and buying. The website showcases real estate, facts, descriptions, and photos of 55+ neighborhoods nationwide.
Ness pointed out that a large buyer pool exists for age-targeted and age-restricted new-home communities. Nationwide, an estimated 88.6 million people were age 55 or greater as of July 2015. That represented more than 27.5 percent of the U.S. population. Of that number, nearly half—40.9 million—were between the ages of 55 to 64.
Locally, data from Midwest Real Estate Data (MRED) shows that closings in 55+ communities have been rising at a faster rate than traditional homes, especially during 2014 and 2015. In 2007, 55+ homes accounted for approximately .5 percent of all closings in Chicagoland; in 2015, they accounted for almost 1 percent.
On the new construction side, Del Webb, a division of Pulte Homes, sold out of all four of its local communities in the last several years. Combined they introduced 8,000 homes into the market.
Additionally, according to research from 55places.com, three of Chicagoland's biggest 55+ communities—Carillon Club in Naperville, Regency at Bowes Creek in Elgin and Lago Vista in Lockport—are at least 75 percent sold out. As a result, fewer than 500 of approximately 1,900 new active adult homes remain on the market. In Pingree Grove, Carillon Cambridge Lakes offers another 1,300 homes of which about 800 are still available.
"If sales continue at their current pace…and there's every indication that they will…the inventory of new 55+ homes will be less than it has been in years," said Ness. "That could drive prices up."
Median home prices for 55+ homes leveled off in 2015 after seeing a steep rise in 2014. So far this year, median prices have inched up. However, Ness sees that trend amplified as supply diminishes and demand increases.
In fact, he has seen that occur already. He reports that many houses available in 55+ communities are selling quickly—often with multiple offers. A recent home in Sun City Huntley, for example, received three offers in two weeks and was sold to a cash buyer for above list price.
For more information on Chicagoland 55+ housing sales statistics and housing trends, contact Bill Ness at (773) 278-5500. He also is available to answer questions or provide information at the state, region and national level.
55places.com is a national online resource where people can find, research and compare 55-plus and active adult communities across the country. In addition to listing homes for sale, 55places.com connects interested homebuyers with handpicked partner agents who are local real estate experts to complete the purchase.