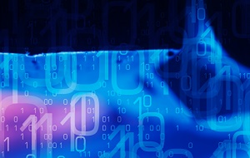 Boulder, Colo. (PRWEB) June 21, 2016
Enterprise Management Associates (EMA), a leading IT and data management research and consulting firm, today announced it will host a research webinar titled "Securing the New Digital Enterprise: Trackable, Controlled, and Authorized," featuring David Monahan, research director of risk and security management at EMA, and Kevin Froese, vie president of global sales at Cirius.
Greater emphasis on external collaboration with other businesses and customers is driving organizational requirements for tools that facilitate information sharing while protecting data throughout its entire information sharing lifecycle.
While document and file sharing is increasing rapidly, 97% of organizations cite file sharing as a high risk for information loss, and 75% believe their organization is currently at risk for data loss. For example, the high use of pseudo-electronic signature solutions in enterprise and government organizations over the last few years pose a document and information risk. These convenient "click to approve" solutions provide low document handling costs but they do not protect the issuer or authorizer or data as intended. Though cryptographically-based electronic signature solutions provide greater security, 81% of organizations recently said that they are reluctant to improve their security for fear of negatively impacting information workflows.
Attendees of this webinar will:

Get an overview of the information sharing practices and data security protection needs for highly-collaborative environments
Understand issues and drivers for data protection tools including workflow impacts, complexity, and control granularity
Understand the potential risks common file sharing and e-signature tools pose versus those that actually protect document integrity and verify sender and recipient identity
Discover the consequences of these threats
Obtain guidance on how organizations can protect themselves from document sharing and e-signature risk while maintaining a high level of collaboration and productivity
The webinar is Tuesday, June 28 at 2:00 p.m. Eastern. Those who wish to attend can register at: http://research.enterprisemanagement.com/securing-the-new-digital-enterprise-webinar-pr.html
About EMA
Founded in 1996, EMA is a leading industry analyst firm that specializes in providing deep insight across the full spectrum of IT and data management technologies. EMA analysts leverage a unique combination of practical experience, insight into industry best practices, and in-depth knowledge of current and planned vendor solutions to help clients achieve their goals. Learn more about EMA research, analysis, and consulting services for enterprise line of business users, IT professionals and IT vendors at http://www.enterprisemanagement.com or blogs.enterprisemanagement.com.