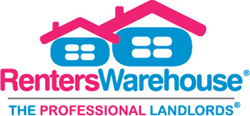 We have been getting numerous leads from organic online discovery already, and just the word of mouth that Renters Warehouse is on its way to Tampa and surrounding areas.
TAMPA-ST. PETERSBURG, FLORIDA (PRWEB) June 07, 2016
One of the largest and most awarded residential property management companies in the U.S. is excited to announce it will open an office in the Tampa-St. Petersburg market on Monday, June 13.
Renters Warehouse, which manages almost 15,000 homes across the country and almost $3 billion worth of residential real estate, will open its newest office – number 33 –4830 West Kennedy Blvd., Suite 600, Tampa.
Rick Bechtold, General Manager of Renters Warehouse in Tampa, is excited to get rolling.
"We have been getting numerous leads from organic online discovery already, and just the word of mouth that Renters Warehouse is on its way to Tampa and surrounding areas," says Rick. "People are excited and so far very receptive to the Renters Warehouse model. With expert 24/7 property management services at just a flat $99 per month, you just can't beat the value we offer homeowners and investors."
Rick is new to the Renters Warehouse family but has 25 years experience managing commercial real estate in Maryland, North Carolina and Florida.
"The training our five local agents have received from Renters Warehouse corporate has been incredible," he says. "The power, the systems and the support for this brand is second to none. The last two weeks put all of us agents at ease and ready for as many leads as they can send us. I am excited to be part of Renters Warehouse, and can't wait to show Tampa what we can do."
In 2015, Renters Warehouse virtually doubled its national footprint, proudly operating 28 offices (now 33) in 17 states, an increase from 15 offices in 9 states at the end of 2014. Annual revenue reflected their bold moves as well, as the company experienced 41% year-over-year growth going from total revenue of $17.9M in 2014 to $25.2M in 2015.
Renters Warehouse leadership was recently named Silver Stevie® Award winners in the category Executive of the Year and Management Team of the Year in the 14th Annual American Business Awards.
Visit http://www.renterswarehouse.com to find out more about our signature Free Home Rental Price Analysis, Free 18-month Tenant Warranty, and low, flat rate 24/7 Property Management at just $99/month in Tampa-St. Petersburg.
-30-
About Renters Warehouse
Renters Warehouse, founded by Brenton Hayden in 2007, is one of the fastest-growing and highest-reviewed property management companies in America, and the largest in Minnesota. Managing over 15,000 properties nationwide, the Renters Warehouse team of Professional Landlords is dedicated to helping everyday homeowners lease and manage their residential real estate with confidence. In 2015, the company officially trademarked the term Rent Estate™ to redefine the entire industry as real estate gives way to this new lucrative asset. They currently boast 33 offices in over 17 states and growing. Not only has Renters Warehouse received the prestigious honor of being included on the Inc. 500 | 5000 list of fastest-growing privately held companies in America six consecutive years in a row, this Great Rated company was also named one of the "Best Places to Work" by the Minneapolis St. Paul Business Journal in 2010, 2011, 2012, 2014, 2015 and 2016, and by the Phoenix Business Journal in 2013 and 2014, and was honored as one of America's "Best Places to Work" in 2012, 2014, 2015 and 2016 by Outside Magazine. Recognized as leaders in real estate, business management and innovation, they have been honored with 18 Business Stevie Awards both internationally and stateside.