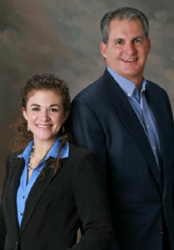 Orlando, FL (PRWEB) June 08, 2016
FiduciaryFirst will be attending this year's Annual Conference for the Florida Government Finance Officers Association (FGFOA), on June 14 at 10:30 am. FGFOA will be held on June 11-15 at the Marriott World Center in Orlando. The annual FGFOA conference is the association's premier event for education and training.
FiduciaryFirst will also sponsor a Margarita/Cocktail Reception on Monday, June 13 from 6:30-8:30 pm in Grand Ballroom 4. During the day on June 13, FiduciaryFirst advisors will be available at Booth 59 in the Exhibit Hall, and conference attendees can stop by for one-on-one consultation on pension and retirement plan sponsorship. In addition, FiduciaryFirst will award Fitbits® to select conference attendees who visit their booth. Public sector practitioners can get answers to their questions about government-sponsored retirement programs, obtain information about FiduciaryFirst's retirement plan consulting process, and learn how FiduciaryFirst can help improve retirement plan participation rates and help your employees fund a secure retirement.
FiduciaryFirst's exclusive Plan Success MethodSM helps government agencies administer their retirement plans, using a comprehensive approach to best practices, the Prudent Fiduciary ProcessSM. This process incorporates all major pension laws, trust statutes, and industry best practices to provide a formal due diligence and risk management methodology. The Prudent Fiduciary Process is combined with a dynamic approach to participant success, The Participant EffectSM. Working together, these techniques allow government agencies to establish consistent and well-documented best practices, managing risk for both plan sponsors and participants, while seeking to maximize the plan's benefits.
FiduciaryFirst helps government plan sponsors establish goals for success and measure plan performance against those goals, as part of a well-designed and consistent process. Plan documentation and processes are structured to help mitigate liability, and follow all Department of Labor and Internal Revenue Service regulations.
About FiduciaryFirst:
FiduciaryFirst, an independent, fee-only advisor dedicated to helping clients build and manage highly effective retirement plans, all while sharing the investment fiduciary responsibility associated with each plan to mitigate corporate and personal risk. To learn more, visit http://fiduciaryfirst.com.