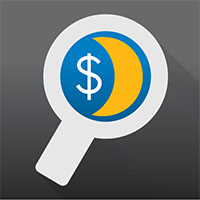 Moonlighting continues to redefine the way we all look at freelance employment. -Founder & CEO Jeff Tennery
Charlottesville, Virginia (PRWEB) June 09, 2016
Moonlighting, the "get anything done" marketplace, today announced its latest mobile app is being featured in the Apple App Store. Moonlighting, available on iOS and Android devices, is one of the fastest growing on-demand marketplaces in the burgeoning gig economy. Apple has Moonlighting ranked #4 in the App Store's Top 10 Job Postings Category just behind GlassDoor, Jobr, and LinkedIN but ahead of other job leaders including Indeed and SnagAJob.
Moonlighting Hiring Exchange Drives the New On-Demand Economy Marketplace
Moonlighting lets everyone participate in the new "on-demand economy" and collaborate to create and fill jobs in every state across the country. Anyone, at anytime, can easily post a job or pursue work themselves right from Moonlighting's easy to use mobile interface. Jobs such as: personal chef, marketing consultant, babysitter, pet sitter, fitness trainer, wedding makeup artist and hair stylist, painter, videographer, website designer, freelancer, handyman services, graphic designer and many, many more are available in the marketplace. The June 2016 M.O.O.N. Report highlights the jobs and gigs over 100,000 freelancers covet most nationwide.
Moonlighter Shares Her Story
iPhone user Sherieka Anglin, owner of design firm Enterprise Nein: "The Moonlighting App is very user- and business-friendly. There are tons of readily available features, such as the get paid and post a job options that make life for a business owner very easy. It's a seamless networking and marketing tool that I enjoy utilizing in my business."
"Moonlighting continues to redefine the way we all look at freelance employment," says Founder and CEO, Jeff Tennery. "Our platform provides a true one-stop shop experience for people who want to work for themselves. We're very grateful to Apple for recognizing our mission and featuring us so we can help more people build their dream career."
About Moonlighting
Moonlighting is the first mobile, on-demand solution that empowers everyone to earn extra money and get tasks done instantly. Moonlighting creates a virtual marketplace for individuals and small businesses to hire or be hired right from their mobile device. Through the Moonlighting platform, users eliminate anonymity by posting jobs and sharing their favorite hires within their trusted social networks like Facebook, Instagram, and even LinkedIn. Moonlighting's ground breaking feature "Moonbeam" is a real time hiring grid that allows users to make more intelligent hiring decisions when looking for professionals in their local area. Using Moonlighting's proprietary mobile payment platform, users can easily complete hiring transactions worry free. Moonlighting is a privately held, Charlottesville, VA based company built from the ground up for the gig economy. For more information, please visit http://www.gomoonlighting.com