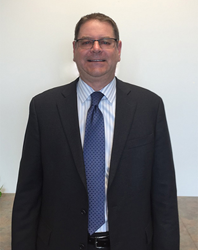 It is a pleasure to have the opportunity to provide management services to CMUA and its member agencies for this interim period
Sacramento, CA (PRWEB) June 10, 2016
Dave L. Modisette, Executive Director of the California Municipal Utilities Association ("CMUA"), has retired after having served in the role for 7 years. Dave's retirement caps a period of great productivity and advocacy on behalf of CMUA's publicly-owned power and water agencies. During his tenure, he stewarded the organization through a period of rapid change in both the power and water sectors. These changes, which were caused in part by an evolving regulatory environment, emerging technologies and by climate change implications exemplified by the current drought, created new challenges for CMUA members. In the last year, Modisette oversaw the creation of a Strategic Plan which will serve as a roadmap for CMUA's advocacy efforts in the years to come.
Michelle Bertolino, President of CMUA and Electric Utility Director for the City of Roseville, stated, "We are thankful for Dave's service to the publicly-owned power and water community at CMUA. We wish him the very best as he pursues his future endeavors."
The CMUA Board of Directors has named Mike Bell as interim Executive Director of the California Municipal Utilities Association while the organization conducts a nationwide search for a new executive director. Mike brings over 35 years of senior managerial and technical experience to CMUA in the utility industry including 20 years in executive management positions for electric power, water and telecommunications industries. In addition, Mike managed the engineering, design and management consulting services for a nationally recognized consulting engineering company serving the electric, water, wastewater and solid waste industries in California.
"It is a pleasure to have the opportunity to provide management services to CMUA and its member agencies for this interim period. I look forward to working with the Association and its stakeholders in order to continue to meet member's needs."
In 2005, Mike formed Michael Bell Management Consulting, Inc. which provides a wide variety of specialized financial and management services to publicly-owned and local government agencies.