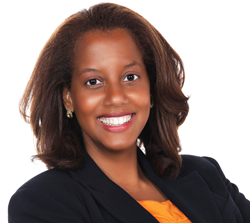 PHOENIX, ARIZONA (PRWEB) June 09, 2016
Every moment of the day, business becomes more complicated, more dynamic and more competitive. Researchers and entrepreneurs invest billions of dollars developing environments where teams can leverage technology and bring the next "big idea" to market. Kolbe Corp is committed to helping organizations build highly productive teams with the right skills and with leaders who are better equipped to lead.
As part of that commitment, Kolbe Corp recently named Stephanie Clergé, an accomplished entrepreneur and manager, as the organization's Senior Director of Training and Consulting. In addition to her background as a manager and trainer, Stephanie is a sought-after speaker and a thought leader in the field of talent development.
Stephanie holds a bachelor's degree in industrial engineering from Stanford University and an MBA from Babson College. Additionally, she holds a coaching certification from the Hudson Institute of Coaching. She also held a variety of leadership roles at Intel Corporation. Most recently, she focused her career on leadership development, talent acquisition, and coaching.
"I love showing high-potential teams and individuals how to harness their energy and accelerate their performance," Stephanie said. "I believe work should be worthwhile for the company and the individual."
"We're very excited to have a talent development leader with Stephanie's skills, education, and experience joining our team," said David Kolbe, CEO of Kolbe Corp. "Her professional background, her energy, and her enthusiasm make her a terrific fit for our management team and our worldwide network of Kolbe CertifiedTM consultants. We look forward to Stephanie helping us provide Kolbe training to managers, entrepreneurs, and other individuals in the years ahead."
About Kolbe Corp
Phoenix-based Kolbe Corp is the recognized leader in the development of research-based solutions for identifying and leveraging human instinctive strengths. For 40 years, the company has helped people identify their instinctive talents and use their innate abilities to succeed. More than one million individuals have completed Kolbe assessments. Respondents have ranged in age from 4 to 88 years old and include a wide range of ethnic, racial and socio-economic backgrounds, and all job classifications.
Kolbe Corp strives to identify the nature of creative instincts and enable individuals to unleash the boundless power of their own natural instincts to improve personal productivity, enrich relationships, and launch rewarding careers. Employers can use many Kolbe resources to develop highly productive and stable teams while raising overall morale.
Kolbe's online assessment, the Kolbe A™ Index, is used by individuals and organizations throughout the United States and in 34 other countries on five continents to find and develop top talent, increase productivity and build effective teams. Kolbe solutions are currently available in English, Spanish, French, and German.
###