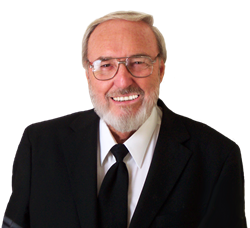 I've spent a lifetime studying the Holy Scriptures and I can tell you, much of what is learned in "Sunday School" is mostly misunderstood stories and often misrepresented scriptural interpretations
Abilene, Texas (PRWEB) June 10, 2016
Yisrayl Hawkins, Pastor and Overseer at The House of Yahweh in Abilene, Texas, has written a new post this week revealing great secrets that he says biblical scholars and lay people alike have longed to understand. The 31-page article delves into topics that include, what god worship truly consists of, the real enemies that fight against righteousness and who Satan the Devil really is, just to name a few.
"We have this vision of this male devil with horns and a pitchfork looking gruesome when, in fact, the Scriptures describe a very different being. I'm going to show you the truth," Yisrayl says.
As if the description of Satan being completely contrary to what the world has known for centuries isn't enough, Yisrayl promises many more revelations, all of which he says can be proven true.
"I've spent a lifetime studying the Holy Scriptures and I can tell you, much of what is learned in "Sunday School" is mostly misunderstood stories and often misrepresented scriptural interpretations," Yisrayl adds.
Yisrayl says in order to understand the Holy Scriptures you have to receive inspiration from the Creator Himself. He says the Scriptures show the Creator Yahweh has always chosen someone to give wisdom, knowledge and understanding of the Scriptures in order to teach and guide the others. He explains, these people have always been named and described in the bible, and he can show you his name and description there as well.
Yisrayl says he is not only qualified to reveal these biblical secrets, he is inspired to do so by Yahweh in order to fulfill a prophetic job.
The Pastor promises to clear up the errors and reveal the truth within the pages of the most ancient and sacred book known to man.
To read about this, go to http://yahwehsbranch.com.
About Us
The House of Yahweh, fully recognized in 1983 as a non-profit organization in the United States of America, continues to fulfill its commissioned work of preaching and publishing the True Message of Salvation.
The House of Yahweh has correctly restored the Heavenly Father's and the Savior's True Names in the translation named in Scripture as The Book of Yahweh.
Media Contact
Rebekah Mathews or Teshua Schoenheinz (800) 613-9494