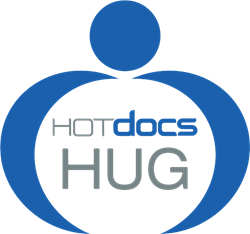 ... many HotDocs clients use the software to standardise document style and format...
Edinburgh, UK (PRWEB UK) 8 June 2016
Orovan is the Senior Director of Enterprise Success at Net Promoter company Satmetrix and has worked within the customer experience and loyalty field for 15 years. His talk will focus on managing the customer experience in the professional services sector and will cover how documentation can drive good or bad experience, using NPS to manage client accounts and the future of customer experience management.
Orovan said: "I am passionate about helping organisations to use customer experience measurement tools to identify and execute transformative initiatives, deliver 'promoter-creating' experiences and build positive word of mouth. Business documentation is one driver of brand impression and I look forward to generating discussion amongst the HotDocs User Group audience around how they can maximise customer experience through client documents."
HUG is an annual event organised and hosted by HotDocs to allow HotDocs users, partners and other interested parties to hear the latest news and developments from HotDocs, share best practice case studies and network with peers. In addition to the keynote address from Paul Orovan, attendees will also see presentations from the HotDocs team, Norfolk County Council, Royal Bank of Scotland and HotDocs' partner Ascertus.
Lois McLuckie, Senior Marketing Manager at HotDocs, commented: "I am delighted that Paul has agreed to deliver our keynote address at this year's HUG. While our document automation technology is best known for delivering operational efficiency and mitigating risk, many HotDocs clients also use the software to standardise document style and format across their businesses to ensure compliance with brand guidelines. However, documentation is part of a much broader customer journey and Paul's presentation will provide our attendees with thought provoking content on how best to manage the whole customer experience in their own organisations."
HUG takes place in London on Tuesday 14th June. The event has a few spaces remaining and anyone interested in attending should register as soon as possible.
About HotDocs
HotDocs is the market leading provider of automated document generation software, with customers in 42 different countries and a user-base, globally, that exceeds one million. Automated document generation, or document assembly, allows a vast reduction in time spent in the production of high volume, repeat documentation such as contracts, agreements and other legal paperwork.
Widely used within the legal, banking, insurance, public and corporate sectors, HotDocs software also increases accuracy, reduces cost/risk and improves efficiency in the generation of complex, or simple, repeat documentation. The software is available on premise, on desktop or via the cloud and can operate in a standalone capacity or as part of a wider business process management system, such as workflow, document management or case management systems.