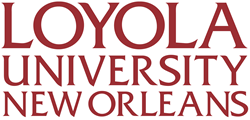 Now that all of our nursing programs are available online, we are able to offer aspiring nurses and nursing leaders across the country the academic resources, faculty support, and flexible schedules they need to succeed. - Dr. Pearce, Interim Director
New Orleans, LA (PRWEB) June 08, 2016
Recognized among the nation's top nursing schools by U.S. News & World Report, Loyola University New Orleans School of Nursing is expanding its online offerings to include a wider range of bachelor- and graduate-level programs than ever before. The school now offers an entire suite of online nursing degrees, from RN-BSN to a Doctorate of Nursing Practice (DNP).
Registered nurses who have completed their associate's or diploma coursework can apply to complete their Bachelor of Science in Nursing (RN-BSN), where up to 90 transfer credits are accepted. Students seeking an online Master of Science in Nursing (MSN) can choose the Family Nurse Practitioner concentration or Nurse Educator concentration, in addition to the existing Health Care Systems Management (HCSM) concentration. Active RNs with non-nursing bachelor's degrees may be eligible for entry into the MSN-HCSM through the two-course RN-MSN Bridge option. Depending on the level of education completed at the time of application, nursing professionals seeking an online Doctor of Nursing Practice (DNP) can choose a the Post-baccalaurete to DNP – Family Nurse Practitioner; Post-master's to DNP – Nurse Practitioner; or Post-master's to DNP – Executive Nurse Leader concentration.
"Now that all of our nursing programs are available fully online, we are able to offer aspiring nurses and nursing leaders the academic resources, faculty support, and flexible schedules they need to succeed," says Interim Director of the School of Nursing and Associate Professor Patricia Pearce, MPH, PhD, FNP-BC, FAANP, FNAP. "A benefit that sets Loyola University apart is our rich Jesuit history, which focuses on academic excellence, offers value-centered education of the whole person, and provides a commitment to lifelong learning, social justice, and service. Loyola empowers nurses to advance their careers, earn better salaries, and provide superior care in a specialized role."
Through Loyola's online nursing program, students earn degrees from a traditional university that is regionally accredited by the Southern Association of Colleges and Schools (SACS) and all nursing programs are accredited by the Commission on Collegiate Nursing Education (CCNE). In addition to bettering their careers and personal futures, School of Nursing alumni make a positive impact on the health and well-being of patients and communities.
For more information about the online nursing programs, including application requirements, visit the Loyola School of Nursing website at http://elearning.loyno.edu.
About Loyola University New Orleans School of Nursing:
Loyola University New Orleans School of Nursing offers online degrees for RN-to-BSN, MSN, BSN-to-DNP, and MSN-to-DNP, as well as an option for students with non-nursing bachelor's degrees to pursue an MSN through the two-course BLEND program. Career concentrations include Health Care Systems Management, Family Nurse Practitioner, Nurse Educator, Nurse Practitioner, and Executive Nurse Leader. Based on Jesuit values, Loyola's nursing program educates professional nurses to lead change and translate science into practice in a dynamic global health care environment. Loyola's School of Nursing is consistently ranked by both U.S. News and World Report as one of the premier nursing schools in the country.
###