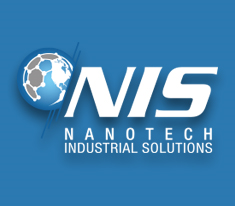 (PRWEB) June 09, 2016
The future of Nanotech Industrial Solutions is looking even brighter today with the announcement of LUVAL S.A. becoming an authorized distributor of NanoLub® products.
"We've been working very closely with LUVAL and our time together during this years Expomin [located in Chile] was terrific. We are truly ecstatic to have them sign up as an authorized distributor," says Todd Cawley, VP of Sales and Marketing for Nanotech Industrial Solutions.
NanoLub® products are based on our multi-layer tungsten disulfide nano-spheres which lowers friction and heating, thereby reducing mechanical wear. Extreme pressure conditions cause these nano-spheres to exfoliate layers that attach to surface crevices and in time has been proven to smooth them while increasing mechanical efficiency and equipment life.
"Here in LUVAL we have worked with Nano size inorganic fullerenes since 2005, mainly in lubricating greases for different applications. Ball and roll bearings, gears, pins, in both industrial and earth moving machinery have been just some of the applications where the nanoparticles has shown an outstanding performance and big benefits have been achieved. 10x longer lubrication interval, 4x component life and twice more load, are some of the targets that we have got using this technology. Those can be translated in important maintenance and operation cost reduction. Now, in this new stage in the work with NIS, using nanoparticles for other purposes and for different lubricating oils, we already have got big improvements in wear and temperatures reductions in some industrial machinery," says Alfredo García A., General Technician at LUVAL S.A.