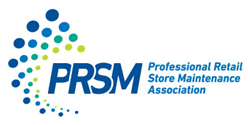 Patricia Dameron - Executive Director PRSM "The information from the snapshot will allow facilities managers to see what different technologies are being used in the industry and will help them plan for the future or justify their current plans."
Dallas, TX (PRWEB) June 08, 2016
The Professional Retail Store Maintenance Association, (PRSM), the authority on retail, multi-site facilities management, has released its latest Benchmarking Snapshot, "Exterior Facilities Maintenance: Costs & Sustainability," which provides information on retailers' exterior maintenance service costs, exterior sustainability technologies and common area maintenance (CAM) charges.
One major finding from the snapshot is the large discrepancy between retailers' implementation of exterior lighting technologies versus water conversation technologies. The snapshot found retailers use the water conservation techniques such as rain sensors for sprinklers (29%), plants with low water needs (33%), and timing irrigation for minimal evaporation (43%) whereas the retailers have implemented a larger number of exterior lighting technologies such as lighting timers (69%), LED lights (33%) and daylight sensors (73%).
In addition, the report identified that 80% of respondents are planning exterior energy efficient tech upgrades, and that the average common area maintenance charge is almost $32,000 with the maximum being $120,000.
"Benchmarking is one of the highest requested member benefits from retailers, as being able to compare themselves to an industry standard is crucial for facility management professionals," says Patricia Dameron, Executive Director. "The information from the snapshot will allow facilities managers to see what different technologies are being used in the industry and will help them plan for the future or justify their current plans."
Download the snapshot report and Infographic on http://www.prsm.com to find out more information about different technologies implemented, energy efficiency plans and annual costs.
###
About the Professional Retail Store Maintenance® Association (PRSM)
PRSM Association, the authority on Retail and Multi-site Facilities Management, is the leading membership organization for retail facilities and vendor professionals. PRSM empowers the Retail Industry facilities management with best practices, benchmarking, education, discussion forums and trusted partnerships. Chartered in 1995, and with approximately 950 member companies, PRSM community values are founded on a spirit of innovation, resourcefulness, the quest for knowledge and ethical business relationships. Members depend on PRSM to help them achieve greater success and a competitive advantage through quality programs and resources.
Visit prsm.com for more information.