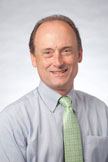 Boston, Massachusetts (PRWEB) June 13, 2016
The Centers for Disease Control reports that four million sports and recreation related concussions occur every year, and many are not reported. Post concussion syndrome related to mild traumatic brain injury (mTBI) can result in peripheral and central vestibular pathway dysfunction, and without intervention, vestibular symptoms can be some of the most persistent and impairing.
Audiologists are increasingly working with patients who have dizziness and balance disorders and are collaborating with physical therapists and occupational therapists to manage and treat these patients. Internationally acclaimed speakers including Richard Clendaniel, Jeffrey Walter, and Gaye Cronin will train audiologists on evaluation, treatment, and management of individuals with dizziness and balance disorders, vestibular and balance rehabilitation in post concussion syndrome (PCS), and rehab for vestibular, balance and related symptoms.
Richard Clendaniel, P.T., Ph.D. will focus on assessing and treating patients with vertigo and dysequilibrium from unusual vestibular causes. Jeffrey Walter, PT, DPT, NCS will focus on the practical management of vestibular disorders. Gaye Cronin, OTD, OTR/L will focus on the assessment and treatment for vestibular, sensory organization, ocular motor, reflex integration, postural stability, and otolithic displacement.
These vestibular courses are available in various locations across the United States. Audiologists are invited to visit http://www.educationresourcesinc.com/audiology-ceus for location and registration details.
Education Resources Inc. is a leading provider of evidence-based continuing education for physical therapists, occupational therapists, speech language pathologists, assistants, educators and other health care professionals. For over 25 years, Education Resources Inc. and its esteemed faculty have educated therapists around the world on the latest topics applicable to clinicians practicing across the entire continuum of care. Education Resources Inc. is co-owned by two physical therapists and is based in Massachusetts. http://www.educationresourcesinc.com