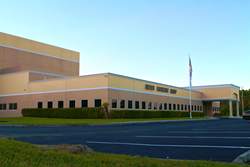 (PRWEB) June 28, 2016
For more than three decades, Ray Titus and the United Franchise Group (UFG) family have been enabling entrepreneurs to become successful business owners by way of a system that includes education, development, and overall operational support.
Recently, Ray Titus committed to a $1.5 million contribution to the upcoming Titus Franchising Center, which will be an integral part of Palm Beach Atlantic University's downtown Palm Beach campus. As part of the Rinker School of Business, the Titus Franchising Center will incorporate academic and real-life aspects of business while enabling students to learn from internship opportunities, job shadowing, and on-the-job training as part of the standard curriculum.
Through its new consulting arm, Accurate Franchising, Inc (AFI), is actively seeking businesses that are looking into franchising or franchisors who want to expand rapidly. Overseen by the United Franchise Group (UFG), a company with more than 1,400 franchise locations globally in more than eighty countries, AFI offers a combination of franchise services and features including:

Development - Solidifying concepts that ensure "franchisability" and defining characteristics that make each business concept unique and special
Sales - Training to assist with everything from introductions to trade show presentations and video productions
Marketing - Established brand-building tools and marketing programs
Disclosure - Assistance with FDDs, franchise registration, and other legal necessities
Financing - Guidance to optimize capital investments, gain equipment loans, and understand vital parts of the balance sheet and budgetary restrictions
Real Estate - Assistance with site selection, permits, and lease negotiations
Master License Sales - International business experts available to assist with expansion into international markets
Operations - Ongoing training, support, maintenance, questions, and networking opportunities
Staffers at AFI are excited about the recent donation by Ray Titus to Palm Beach Atlantic University, as the employees anticipate future students of the soon-to-be-implemented Titus Franchising Center, slated to open in the fall of 2017, will usher in a new generation of successful franchisees and franchisors. Franchising is becoming a viable and important part of economic development all over the world.
According to founder Ray Titus, "United Franchise Group is investing in Palm Beach Atlantic University with the creation of the Titus Franchising Center to educate and promote the importance of this business sector as a viable and global career opportunity for students. Our company and key employees will be involved in every aspect of the Center's operations."
Backed by the experience of Ray Titus and the support of the entire UFG family, AFI brings a five-point system to guide its partners through the franchisee/ franchisor processes, categorized by: branding, financials, systems, industry, and credibility.
Taking a consultative and advisory approach, employees of AFI help potential partners understand:
If their business meets basic consumer needs and desires;
How their business model can be replicated;
If the business concept will be profitable for the franchisee;
If the business concept will be profitable for the franchisor;
Whether or not there is enough ongoing support to keep the franchisee in the system.
AFI, UFG, and the entire Ray Titus family of products, services, and brands are excited to be a part of Palm Beach Atlantic University's implementation of the new Center. This program is the first of its kind in the state of Florida, which only reinforces the pioneering spirit of the Titus name.
This unique installment of real world education in the post-secondary educational environment is intended to change the landscape of classroom learning. With key UFG employees at the helm of the process that will be facilitated by educators at the Titus Franchising Center, students will receive an experience unlike anything competing schools and universities are able to offer in Florida.
UFG and AFI will not only be looking for ways to enhance the communities in which they do business going forward, but they will also be looking to graduates of the Titus Franchising Center to fill future openings as the school begins to usher the next generation of entrepreneurs into the business world.
Additional inquiries about UFG's new consulting arm should be directed to the Accurate Franchising team.