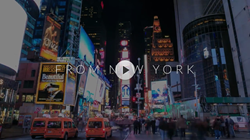 I created HeBS Digital to help hoteliers own their customers, to drive revenues the most cost efficient way possible – through their own property websites.
New York, NY (PRWEB) June 10, 2016
Fifteen years ago, HeBS Digital was born as the first hotel digital technology and marketing firm with a "Book Direct" mantra. Today, HeBS Digital, the leading hotel digital technology, full-service digital marketing and website revenue optimization firm, is celebrating its heritage of helping thousands of hotel clients maximize revenues from the direct online channel – their property website – since 2001.
HeBS Digital has transformed the industry with digital technology and innovations, all centered on helping hotels increase their direct website bookings. The firm led its roster of hospitality clients to achieve new levels of success via the direct online channel with a comprehensive suite of digital technology and marketing services, all backed by a concrete strategy designed to grow website revenues during critical occupancy and business need periods. HeBS Digital's most notable achievements over the years include:

Helping Hoteliers Stay in the Know Through Global Thought Leadership With Over 250 Articles and Whitepapers: Known for thought-provoking opinion papers on the latest digital marketing and distribution trends, book direct best practices, as well as widely read annual articles to help the industry prepare for the coming year and budgeting season, we have always prioritized publishing content to help hoteliers drive more bookings on the direct online channel. HeBS Digital and Google co-host an annual Travelers Mindset Conference in New York City.
Building a Team of Hospitality & Digital Marketing Experts: the first in the industry to introduce "Book Direct" consulting services, featuring a dedicated "Website Revenue Optimization Consultant" for each client, the firm recruits from top hotel companies and hospitality schools and has built a team of top hospitality digital marketing experts that understand the unique business-needs of the hospitality industry.
Results Equals Awards: Over 350 major design, technology, and multichannel marketing campaign awards. Highlights include Max Starkov and Jason Price receiving the HSMAI Top 25 Most Extraordinary Minds in Sales and Marketing Distinction, three consecutive Gold Stevie Awards (The American Business Awards) for the smartCMS, 17 Adrian Awards, including 2 Platinum Awards in 2015, and Tsogo Sun brand website became a Webby Awards Honoree this year.
Technology That Pushes the Industry Forward: Our innovative technology team works tirelessly to develop best-of-breed digital and website technology that is transforming the hospitality industry. Notable developments include the smartCMS v7 website technology platform, winner of the coveted Gold Stevie Award by American Business Awards three years in a row, as well as a slew of digital technology products: the DRM Gateway which enabled dynamic and real-time rate marketing, Reservation Abandonment products, and the Smart Personalization Engine – foundation for 1 to1 marketing.
Digital Marketing With Proven Results: Through our endless quest to raise the bar for our clients we have developed leading-edge digital marketing campaigns and technology that increases demand and generates revenue during need periods, engages the multi-device, mult-channel travel consumer and achieves remarkable ROAS of over 2,250% (cost of sale 4.5%) across our client portfolio year after year.
"By early 2001 it had become obvious that many hoteliers were struggling with the new online distribution paradigm and did not have a clear vision as to how to engage online travel consumers and monetize the direct online channel" said Max Starkov, President & CEO of HeBS Digital. "This had given the early OTAs tremendous advantage and opportunity to literally fleece the hospitality industry. Based on the invaluable expertise from my previous two Internet travel and hospitality start-ups, I created HeBS Digital to help hoteliers own their customers, to drive revenues the most cost efficient way possible – through their own property websites. I am excited about where we've been, and even more excited about where we are going."
"In our digital partner search we looked for things such as an understanding of our business and a demonstrated ability to be innovative in the ever-changing world of hospitality digital ecommerce. We also looked at their ability to work with us as a team member and not as a vendor. And that is where we found HeBS Digital really stood out" said Bill Linehan, Executive Vice President, Chief Marketing Officer, RLHC.
From identifying industry trends to partnering with hoteliers to lesson their independence on the OTAs, HeBS Digital stayed ahead of the curve since 2001. Click here to see why you should trust the experts.