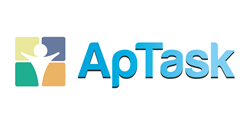 "I am excited to start a new phase of my career with ApTask and look forward to working with the team to accelerate our growth and drive increased value for our clients"
Edison, NJ (PRWEB) June 10, 2016
ApTask has appointed Richard Attanasio as Director of Talent Acquisition. In this newly-created role, Attanasio will oversee all Direct Hire and Executive Search efforts including the creation of a National recruitment team to support his practice. Having spent the last twenty five years in leadership roles for firms such as Mitchell Martin, Open Systems, NetPixel & TSR ,Mr. Attanasio brings significant experience and many strategic relationships to the company.
Mr. Attanasio looks to continue ApTask's success in providing Direct Hire and Executive Search solutions to many of the top companies in America. "I am excited to start a new phase of my career with ApTask and look forward to working with the team to accelerate our growth and drive increased value for our clients" said Attanasio. "I am fortunate to be joining a company with such a dedication to service – for both our clients and candidates."
Joseph Butler, ApTask CEO, said, "I am thrilled that Rich will be joining our team. He shares our values and our focus on client satisfaction, and he places the same strong emphasis as we do on the customer and candidate experience. He has shown himself to be an extraordinary leader throughout his career and has a proven track record."
About ApTask
ApTask is a leader in staffing and workforce solutions, drawing on years of recruitment experience, proven processes, and deep industry relationships to help companies secure the right people and the right resources to fit their staffing, project, and workforce solution needs and to help our continuously growing network of consultants connect with the right opportunities. ApTask is a certified minority-owned enterprise.