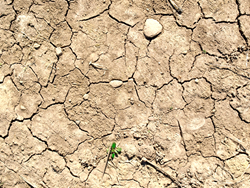 Elkridge, Maryland (PRWEB) June 09, 2016
Planet Aid applauds and agrees with the conclusions of a recent article by Joyce Coffee, managing director of the Notre Dame Global Adaptation Index (ND-GAIN), that describes the disproportionate impacts of climate change across the economic spectrum. The article, "The World's Poor Face an Unequal Climate Risk—Here's What Needs to Happen," indicates that in 2015 alone the African continent faced a slew of extreme weather events that impacted more than 20 million people.
ND-GAIN calculated that least-developed countries have a 10-fold greater chance of being affected by a climate disaster than that of wealthy countries and have a relatively minimal capacity to adapt.
Events related to extreme weather resulted in damages in excess of $2.5 billion in Africa last year. Citing a report from the Global Resilience Foundation, Ms. Coffee indicates that "one dollar out of every three spent on development has been lost as a result of climate risk." Ms. Coffee calls for increased awareness and understanding of the issue, and more effort focused on improving the adaptive capacity of the world's poor.
"Ms. Coffee focuses critical attention on a growing problem of disproportionate impact on the poor," said Planet Aid President Ester Neltrup. "The article couldn't be more timely as the situation in southern Africa right now is dire, with millions suffering from food scarcity due to a prolonged drought. So far this problem has received little attention, and we hope that reports from ND-GAIN and others will sharpen the focus on this looming disaster."
Widespread hunger and malnutrition in southern Africa are likely this year due to a prolonged catastrophic drought; the worst drought by some accounts in nearly 100 years. The nation of Malawi has been especially impacted, having been crippled by a "double disaster" prior to the current crisis. Malawi's President declared a state of national disaster due to food scarcity earlier this year, as did the president of Zimbabwe, another hard-hit country.
In its work managing projects in Africa, Planet Aid has seen first-hand the serious impacts that severe weather can bring. Drought conditions increase the very real dangers facing people who live in the region and illustrate the importance for smart and effective development work to provide critical assistance.
About Planet Aid
Planet Aid is a U.S. 501 (c)(3) nonprofit and is registered with USAID as a private voluntary organization. Accredited by the Better Business Bureau's Wise Giving Alliance, Planet Aid collects and recycles used clothing and shoes as part of its environmental mission. The net proceeds from its 21-state recycling operation help to support projects aimed at eliminating poverty. Since its inception in 1997, Planet Aid has provided more than $100 million to support projects on three continents. Planet Aid supports programs in education, teacher training, nutrition and agricultural and economic development.