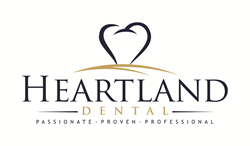 Developing in ideal markets are important for Heartland Dental's growth, but more importantly, it's to benefit the supported doctors that will practice in these new locations,
Effingham, IL (PRWEB) June 09, 2016
Heartland Dental, LLC, the largest dental support organization in the country, recently attended the 2016 International Council of Shopping Centers (ICSC) RECon convention held from May 22nd – 25th in Las Vegas. There, leaders from Heartland Dental's development and marketing teams networked with real estate professionals from around the country to help further the company's development goals.
"Supporting the growth of new dental offices has always been a key element to Heartland Dental's overall growth. This is once again a priority for 2016 and beyond," said Travis Franklin, Executive Vice President of Development at Heartland Dental. "The RECon convention was a valuable means to gain insight on new community developments in areas we are looking to expand, for the benefit of our growth plan."
The ICSC RECon is a global convention for the shopping center industry and provides networking, deal making and educational opportunities for retail, real estate professionals from around the world. This year's convention featured over 36,000 attendees and over 1,000 exhibitors. Founded in 1957, ICSC is the global trade association of the shopping center industry. It has more than 70,000 members in over 100 countries include shopping center owners, developers, managers, investors, retailers, brokers, academics and public officials.
"Developing in ideal markets are important for Heartland Dental's growth, but more importantly, it's to benefit the supported doctors that will practice in these new locations," added Franklin. "If we can help them find the right markets with the right real estate characteristics, ultimately they can help more patients."