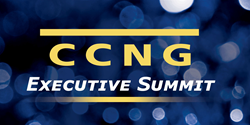 The CCNG Executive Summit has been great in that it affords me the opportunity to connect with an exclusive group of thought leaders and senior level executives...
Fort Worth, Texas (PRWEB) June 09, 2016
By invitation only, the annual CCNG Executive Summit (now in its 7th year) brings together senior level experienced business leaders from across the industry to meet and learn from each other sharing strategic approaches and fresh perspectives dealing with the challenges of customer support operations, customer experience management and customer engagement.
"The CCNG Executive Summit is very different from other professional conferences in that it is designed to maximize the attendees' time with other contact center professionals dealing with similar issues and challenges to your own. The format of Executive Summit is focused on hearing from other contact center executives to share and discuss case studies and our own best practices. The experiences I've had at the CCNG Executive Summits have been invaluable." - Matt Woody, Vice President - Consumer Care Contact Center, Fifth Third Bank.
Each year this two-day event features a variety of senior level, strategic perspectives and insights from operations management, consultant expertise and thought leadership from leading solution providers. Three of the featured discussion leaders include -
o Katie Fitting, Director - Customer Service, Kohl's
o Amas Tenumah, Founder and Author, BetterXperience
o Roger Lee, Principal Evangelist, OpenText
Each day delivers cross-industry collaboration and dynamic problem solving with top pros and industry thought leaders. "The success formula for our program lies with the collective sharing of perspectives and experience from the invited members, industry partners and operational leaders" says David Hadobas, President and CEO of CCNG. "Keeping the focus on their issues and interests creates a unique learning environment while developing valuable peer relationships."
"The CCNG Executive Summit has been great in that it affords me the opportunity to connect with an exclusive group of thought leaders and senior level executives across various industries and disciplines. The success of conferences for me is determined by the innovative thought that is generated through collaborative conversations among attendees. After the event last year, I was able to immediately iterate on ideas that I shared and implement new processes that have worked for others."-
Eric Newton, Director of Customer Support, CareerBuilder.com
In addition to their annual Executive Summit, going back to the mid 1990's each year CCNG works with its members to plan and host over 20 regional events throughout the United States designed for mid- level management responsible for operations in customer service, contact center and customer experience management.
For details on how to attend all CCNG regional and partner events, please contact Ginger Graber, events(at)CCNG(dot)com. Visit all event program details at CCNG.com.
CCNG International Inc.
Founded in 1992, CCNG International Inc., CCNG is a member Professional Peer Network (PPN) for Contact Center, Customer Experience and Customer Service Executives, Managers, and Leaders.
By joining the CCNG Member Network, experienced industry professionals:

Connect – interact and engage with your peers,
Collaborate – discuss best practices and problem solve,
Contribute – share your own experiences and expertise.
All Call Center, Contact Center, Customer Care, Customer Service, and Customer Experience Professionals are invited to participate in the CCNG Member Network. For more information about the CCNG Member Network, please visit CCNG.com, "Like" us on Facebook, and follow us on Twitter - @CCNGNetwork.
# # #