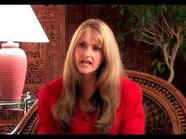 What are your current tools for success? What is your current Paths of Success?
Los Angeles, CA (PRWEB) June 10, 2016
What advice would a parent or employer give a graduate moving out into the workforce this month with hungry, eager and worried expressions? Dr. Carol Francis, Clinical Psychologist, Marriage, Family, Child Therapist and Life Coach for over 38 years, releases today a new dialogue platform to aid those graduates, their parents and their employers so that all can add to the tool kit needed by this new generation. PathsToSuccesses.com provides a myriad of tools to help them on their next steps of earning money, development relationships, and steering the country's future. Join the dialogue and help out with practical advice, direction and empathy while watching this generation of graduates launch.