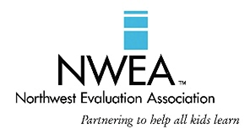 Portland, OR (PRWEB) June 09, 2016
The Northwest Evaluation Association™ (NWEA™) announced today that Curriculum Crafter LCC®, a cloud-based curriculum and plan management tool used to improve learning, has joined the NWEA Instructional Content Provider program. The partnership between NWEA and Curriculum Crafter will allow educators to find teaching resources directly aligned to student results from the Measures of Academic Progress® (MAP®) assessment.
"NWEA believes that assessment should inform instruction, so we are especially excited to partner with Curriculum Crafter," said Matt Chapman, CEO of NWEA. "Our goal is for MAP results to seamlessly add value to teaching and enrich learning."
Teachers will have immediate access to K–12 curricular resources, and curated OER specifically aligned by fellow educators to MAP Learning Statements—making it simple to quickly individualize instruction based on MAP assessment results. Curriculum Crafter, originally developed by educators and curriculum professionals, is located in Grand Rapids, Michigan and provides online, Common Core-aligned curriculum, sample lessons, standards tracking and a platform for teachers to design, store and map their own lesson plans. The company's educational resource planning platform includes more than 700,000 units of instruction and 1,000 sample lesson plans.
"We are delighted to partner with NWEA to make a direct connection between students' learning progress and the content and resources that have been specifically aligned to RIT Ranges and available through our platform," said Donn Smith, CEO of Curriculum Crafter. "It's our hope that this partnership will help teachers streamline their planning process and better serve the needs of every student."
Curriculum Crafter resources are available to MAP partners via Curriculum Crafter's cloud- based application. NWEA provides a wide range of integrated content resources for MAP users, including Edgenuity, Odysseyware, Achieve3000, Triumph Learning, Compass Learning, Study Island, Silverback Learning Solutions, Classworks, and No Red Ink.
About Northwest Evaluation Association
Northwest Evaluation Association™ (NWEA™) is a global not-for-profit educational services organization known for our suite of assessments including our flagship Measures of Academic Progress® (MAP®) and Skills Navigator®, a skills mastery and progress monitoring tool. NWEA is also the U.S. Test Service Provider for the Organisation for Economic Co-operation and Development (OECD) assessment, the PISA-based OECD Test for Schools, bringing this school improvement tool online for the first time for U.S. schools.
More than 7,600 partners in U.S. schools, school districts, education agencies, and international schools trust us to offer pre-kindergarten through grade 12 assessments that accurately measure student growth and mastery, professional development that fosters educators' ability to accelerate student learning, and research that supports assessment validity and data interpretation. To better inform instruction and maximize every learner's academic growth, educators currently use NWEA assessments with nearly eight million students. Learn more at http://www.nwea.org.
About Curriculum Crafter
The Curriculum Crafter Tool® was originally developed by Kent Intermediate School District (KISD) in Grand Rapids, MI and was recently acquired by Curriculum Crafter LLC. In partnership with KISD, Curriculum Crafter LLC is committed to bring nothing short of the best planning platform to educators everywhere.
Curriculum Crafter is the only Educational Resource Planning Platform in the industry that offers both extensive resources and the functionality of creating, aligning, and mapping classroom content all in one place. It was thoughtfully designed by teachers for teachers. Because no teacher should have to plan alone. Visit us at http://www.curriculumcrafter.com.